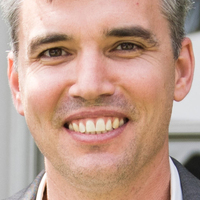 Title
Senior Director, Emergency Response & Preparedness
Company
International Medical Corps
Bio
Chris Skopec is Senior Director of Emergency Preparedness and Response, and previously served as Director of International Operations for International Medical Corps since early 2011, overseeing 30 country programs around the world and coordinating numerous emergency response efforts. Prior to that, he served for three years as the organization's Country Director in Jordan, where he led health, mental health, and psychosocial support programs for Iraqi refugees. His work in global health and international relief and development also includes serving as International Medical Corps' Country Director in the North Caucasus, Regional Coordinator for the East Africa and Middle East regions, and emergency team leader in Georgia, Gaza, Libya and Ukraine. Chris also served as Assistant Director for External Affairs for the California Conservation Corps. Chris's international experience began with a study-abroad program in Ghana and service with the United States Peace Corps as a volunteer in Kazakhstan. He holds a Bachelor of Arts in anthropology from the University of California, San Diego, and a Master of Arts in Russian and East European studies from Georgetown University.