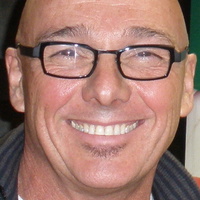 Title
Senior Technology Advisor
Company
Landmark|ShellyPalmer
Bio
Jim Turner is an acknowledged expert in digital media, television and consumer electronics, having started several companies in these areas as well as having held senior executive positions with industry leading companies. In addition to working with Landmark|Shelly Palmer as a Senior Technology Advisor, he is currently serving as CRO and SVP of Market Development for Net2TV, a startup creating new OTT television content and distribution. Before Net2TV, Jim was SVP, Product Strategy and Business Development and also led Distribution and Sales for Canoe Ventures, LLC, the joint venture of the country's six largest cable operators. Prior to Canoe, Jim was Vice President, Product at Synacor, the leading white label supplier of web services and digital media to the cable and telco industries. Among other achievements at Synacor, Jim created and launched their successful "TV Everywhere" (Synacor Cloud ID) initiative. Prior to joining Synacor, Jim was Vice President, Digital Media at A+E Networks, where he led the development and management of the company's Internet, Advanced Television, and other digital media properties across all brands including A&E, The History Channel, and The Biography Channel. Jim began his career at CBS in the CBS Technology Center, and since then has held executive positions in a number of companies in the television, interactive and digital media world. Jim has an MBA in Marketing, and Masters and Bachelors degrees in Electrical Engineering. He is active in a number of industry organizations, and serves in several roles for the National Academy of Television Arts and Sciences – NY Chapter Governor, First Vice President and National Trustee Alternate. He holds two patents for the use of computers in music.