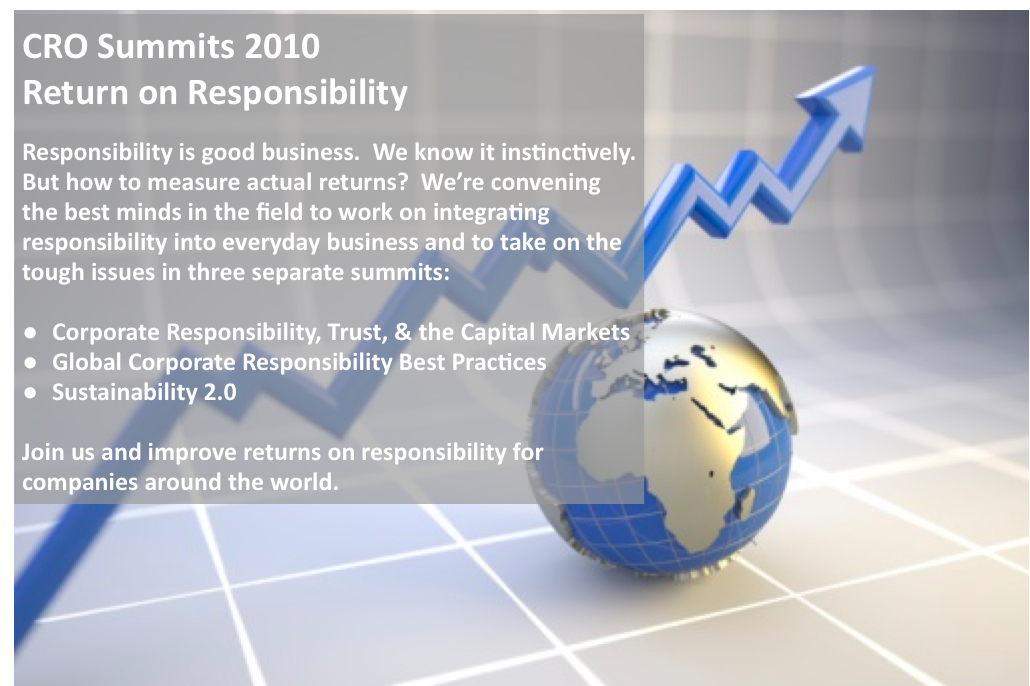 The CRO Summit Experience
Why is it called the CRO Summit?  Because at the Summit we generate an interactive and collaborative meeting of the minds.  Everything from how the Summit is planned, to the sessions selected for the program, to the onsite experience centers around creating an environment where corporate responsibility leaders can come together to share insights, learn from one another, and work on the challenges facing them as individuals, as companies, and as a profession.  
Since 2006, the CRO Summits have drawn nearly 5,000 officers in C-suite, governance, sustainability, environment, citizenship, corporate affairs, communications, CSR, marketing and philanthropy roles in Russell 1000, CAC 40, FTSE 500 companies, major government, NGO and professional service and technology service provider organizations.
CRO Summits are free to CRO Association corporate members (4 per company per event), and open to executive-level corporate practitioners, non-profit/NGOs, government and service providers.  The CRO Summits are the official events of the Corporate Responsibility Officers Association (www.croassociation.org) and CR Magazine (www.thecro.com).