row-start col-md-12 row-end

row-start col-md-7 #top-section top-section new-section
About the event
Join Hope in Focus at its 2023 LCA Family Conference in Indianapolis, where you'll learn the latest advances in research, deepen your understanding of the roles various organizations play in developing treatments, and gain insight into ways an active patient community can support and accelerate treatment. The conference offers an extraordinary opportunity to engage in a robust and interactive exchange of knowledge, ideas, and viewpoints, while making new connections in the Leber congenital amaurosis (LCA) and rare inherited retinal disease (IRD) community.
DJ and Brendan Broadbin traveled to our Hope in Focus 2019 LCA Family Conference in Philadelphia with a lot of questions about their little boy's blindness, and they left with amazing answers leading to innovative treatment for his type of LCA.
They knew their son Jace had LCA, but not the specific form because the 11-month-old had yet to be tested genetically.
Jace's parents introduced themselves to retinal specialist Prof. Michel Michaelides, one of Britain's top ophthalmologists, a founding member of MeiraGTx, where he is Head of Clinical Ophthalmology, and a conference panelist.
"At that time," DJ said, "we hadn't even met with a geneticist yet, but Michel gave us his contact information 'just to have.' We then got to hear the panel discussion at the conference regarding the clinical trials that were taking place across several of the gene variants.
"A few days before we went to Boston to hear Jace's genetic results (in October 2019, three months after the conference), we received the Sofia Sees Hope (now Hope in Focus) newsletter in the mail, outlining the treatments that were discussed at the conference.
"We brought the newsletter with us to our appointment and almost fell out of our seats when we learned that Jace had the AIPL1 variant, and that MeiraGTx was currently working on treatment through the compassionate use case program in the UK – we emailed Michel that same day."
Jace underwent the special-case surgery the following year, just after turning 2 years old. His parents believe he gained valuable functional vision from his surgery.
"Our hope was always that the surgery could protect some of the light perception he did have for a bit longer, never imagining that it could lead to anything more."
row-end col-sm-12 col-md-5 top-80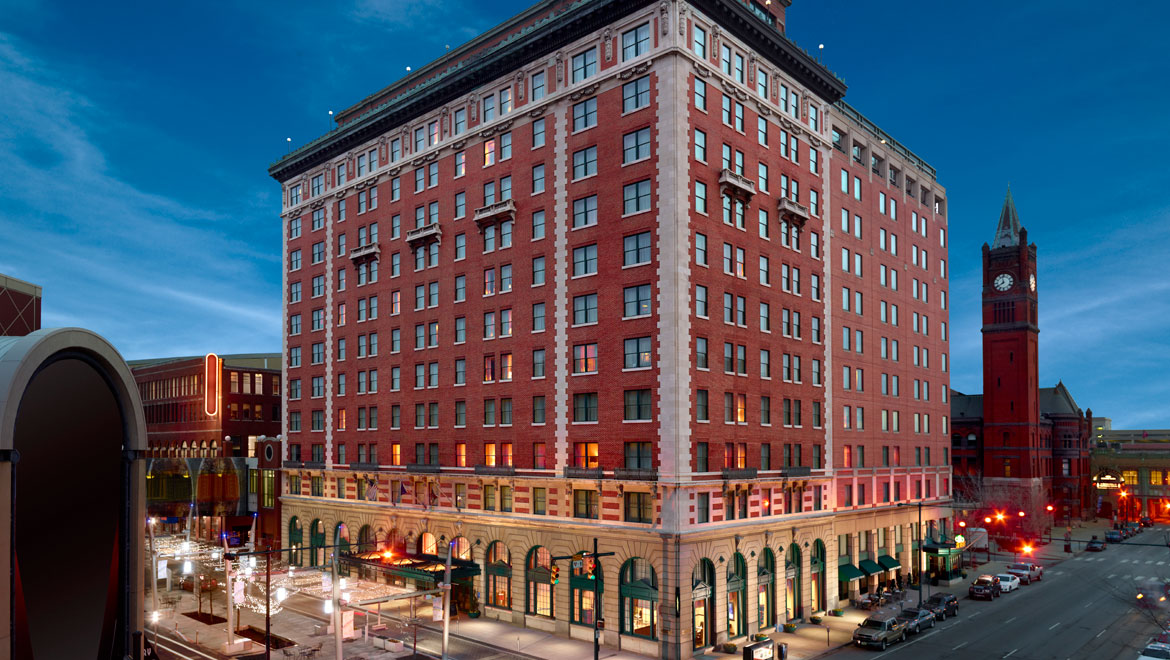 row-start col-xs-12 center section row-end
row-start col-md-12 new-section
ABOUT HOPE IN FOCUS
Hope in Focus is a 501c(3) nonprofit global patient advocacy organization dedicated to transforming the lives of those affected by blindness caused by rare inherited retinal diseases. Our mission is to generate awareness, raise funds for research, and provide outreach, support, and education to those affected by LCA and other rare retinal diseases.
We see a cure for blindness.
row-start col-xs-12 center new-section row-end
row-start col-md-12 new-section
Sponsors
Being an LCA Family Conference sponsor helps Hope in Focus cover costs of this event, which is so meaningful to families and individuals living with vision loss caused by Leber congenital amaurosis and other rare inherited retinal diseases. It is also a remarkable opportunity to generate awareness of your organization with the IRD community.
"Being part of the 2019 Hope in Focus LCA Family Conference reinforced AGTC's commitment to listening to the patient voice. The conference offered the opportunity to connect face-to-face with people living with LCA and other rare inherited retinal diseases and to hear what they would like to see happen with developing research to treat or cure blindness. Likewise, it was powerful to witness family-to-family connections. Sharing a common bond with people from all different walks of life brings hope and fosters an environment for working together and learning from one another." ~ Jill Dolgin, PharmD, AGTC Executive Director of Global Patient Advocacy
Become a Sponsor
row-start col-xs-12 center new-section row-end
Register
Don't miss this opportunity to connect with other individuals and families living with LCA and hear the latest about research and future treatments for vision loss caused by rare retinal disease.  
Register Now