row-start col-md-7 #top-section top-section new-section
Join us Wednesday, September 16, 2020
at 3:00pm EST to learn how top executives are unlocking the hidden potential of their data assets.
#CIOVirtualEvent
Don't miss the opportunity for connection and conversation. The CIO virtual roundtable experience delivers:
A live video meeting led by a skilled host/CIO Contributing Editor.
An intimate, gathering of senior leaders, from diverse industries, all grappling with similar issues.
A secure, private conversation open only to a carefully vetted group (no recording, no playback).
Topics covered specifically during this virtual roundtable include:
How can you create better customer experiences through data interactions?
How do you navigate around data islands to reach enterprise KPIs?
What's the connection between your data estate and your digital transformation journey?
How do you manage data security and privacy?
How do you leverage data investments to improve financial returns and strengthen business partnerships?
Is there a data democracy champion within your organization—and how can they be most effective?
What are the shackles that you need to break to drive data freedom?
Join us and see the difference: a professionally moderated conversation that's valuable, on point and full of the answers you've been seeking. Apply to attend today.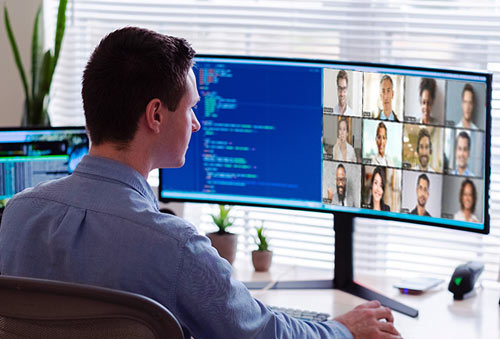 row-start col-xs-12 center colour-section row-end
Register
Space is limited. Reserve your spot today.
Register Now