row-start col-md-7 #top-section top-section new-section
Join us Wednesday, August 5, at 2:00pm ET / 11:00am PT to learn how to accelerate computing at the edge.
#CIOVirtualEvent
As more and more businesses operate remotely, there is a renewed focus on computing at the edge. Organizations now interact with employees and customers in new ways and 5G provides a robust, secure bridge between data collected at the edge and data processed or stored in the cloud or data center. Moreover, the boundaries between IT and operational technology (OT) are falling. The result: smarter and more nimble businesses, schools, manufacturers and cities.
Please join CIO contributing editor Charles Pelton and experts from our partner, Intel and Hazelcast, for a private, interactive, one-hour, virtual roundtable: "The Enterprise Without Boundaries: How to Accelerate Computing at the Edge."
During our conversation, we'll address the following topics: 
How do you create a "boundaryless" organization that securely moves and stores data from the edge to the cloud and to the data center?
Thinking about embedded devices, IoT, and the devices which support home-based employees, which technologies help overcome challenges of bandwidth, latency, and data distribution? 
How do you secure devices, applications, and data in the evolving edge-to-cloud and edge-to-data center world?
How do you extend agile technologies and practices to promote continuous integration and deployment?
What's the role of automation, application management and predictive technologies (such as AI and machine learning) in your enterprise and supply chain?
Don't miss the opportunity for connection and conversation. The CIO virtual roundtable experience delivers:
A live video meeting led by CIO Contributing Editor, Charles Pelton.
An intimate, gathering of senior IT leaders, from diverse industries, all grappling with similar issues.
A secure, private conversation open only to a carefully vetted group (no recording, no playback).
Join us and see the difference: a professionally moderated conversation that's valuable, on point and full of the answers you've been seeking.
Apply to attend today.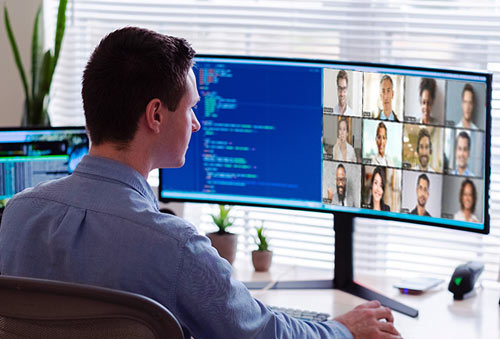 row-start col-xs-12 center colour-section row-end
Register
Space is limited. Reserve your spot today.
Register Now