row-start col-md-7 #top-section top-section new-section
Join us Tuesday, August 4, at 2:00 pm ET to learn how top CSOs are dealing with American business in transition: how to support the distributed workforce, accelerate cloud migrations, and deliver digital services.
#CSOVirtualEvent
The way we work, interact with employees, and engage customers has radically changed in light of the COVID-19 pandemic. The role of security and IT leaders has never been more critical as more businesses manage workforces that are distributed between home and work, accelerate their cloud migrations, and deliver more infrastructure, services, and products digitally to both employees and customers.
Please join CSO contributing editor Charles Pelton and experts from our roundtable sponsor, Gigamon, for an invitation-only, interactive, one-hour, virtual roundtable: "American Business in Transition: How to Support the Distributed Workforce, Accelerate Cloud Migrations, and Deliver Digital Services."
An hour-long, live, virtual private discussion with senior IT leaders, all sharing similar challenges (no recording, no viewing later)

Skilled moderation by CSO Contributing Editor Charles Pelton, who will keep the discussion focused and elicit experiences from all organizations present.

Interactive Q&A and polling.

Ability to continue the conversation with participants after the session.
During our conversation, we'll discuss and share experiences and best practices that address the following questions:
How do you manage the technology and security infrastructure to support employees, many of whom may work both at home and in your organization's physical location?

Has your cloud migration changed—or accelerated? Are you looking for more SaaS solutions or moving core business applications? What are you views on cloud security?

With face-to-face interactions reduced in light of the pandemic, what digital delivery services have you developed to maintain and grow engagement with employees and customers?

As you look to the last half of 2020 and 2021, how is your infrastructure changing to integrate and secure cloud and legacy applications and systems?

With resources more distributed and security ever more important, are you adopting—or considering—Zero Trust approaches and technologies?
Due to the conversational format of this program, space is limited. Apply to attend today.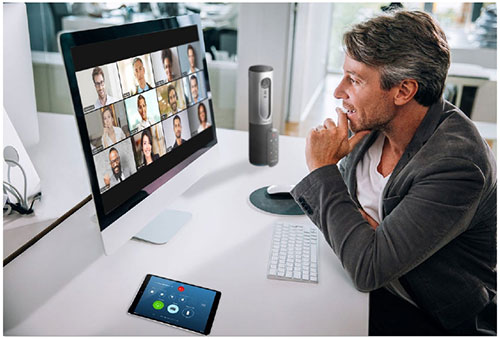 row-start col-xs-12 center colour-section row-end
Register
Space is limited. Reserve your spot today.
Register Now