row-start col-md-7 #top-section top-section new-section
About the Event
Join us on Thursday, March 12, 2020, for two days of education and networking at the 2020 South Carolina Chapter Conference.
The 2020 South Carolina Chapter Conference will be an opportunity to share knowledge and learn with case management and transitions of care professionals in health care. Gain new strategies and insights when you collaborate for care with your peers. Take advantage of this unique professional development event right in your backyard and improve patient outcomes.
Who Should Attend?
Case managers
Nurses
Social workers
Physician advisors
Physicians
What Will You Get?
Innovative ideas you can immediately use
Updates on case management best practices from recognized innovators
In-depth discussion about the latest health care resources
Knowledge-sharing with like-minded peers
Interaction with the latest tools and products in the exhibit hall
Networking and education with dedicated professionals
COVID-19 Update
The ACMA National Office is continually monitoring the COVID-19 virus status across the country and working closely with our host venue to ensure we are prepared to hold a safe and productive event. Click here for ACMA Chapter and National Conference Updates.  
row-end col-sm-12 col-md-5 top-80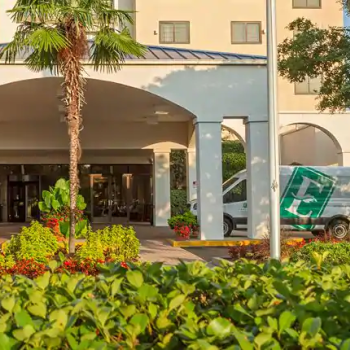 row-start col-md-6 colour-section
Venue
Embassy Suites Columbia Greystone
200 Stoneridge Drive
Columbia, South Carolina, 29210
+1 (803) 252-8700
Hotel
The Embassy Suites Columbia Greystone is offering a limited number of rooms at a discounted rate of $140 from Wednesday, March 11 - Friday, March 13 — based on availability. The cutoff to reserve a room within the block is February 19, 2020. To make your reservation, secure your spot online.
Parking
Complimentary Parking
**Important Notice**
ACMA does not utilize a housing service nor employ travel agencies and/or other discount travel related organizations. If you are contacted by any company claiming to represent ACMA and/or our conference, please ask for the company name and phone number and report the incident immediately to ACMA by calling (501) 907-2262. Be aware that these companies are often running scams that are designed to obtain your personal details and credit card information. We recommend that you do not give these companies your credit card number, personal information, and/or any details about your travel and hotel reservation(s).
SPONSORS AND EXHIBITORS
We invite you to exhibit at the 2020 South Carolina Chapter Conference. In addition to providing continuing education, the conference also hosts an exhibition that provides dedicated exhibit time for attendees to network with their colleagues and representatives from external organizations that provide resources, services and products critical to their daily work and patient care delivery systems.
Be an Exhibitor
col-sm-12 col-md-5 top-80 row-end
row-start col-xs-12 center row-end colour-section
Register
We hope you will join us in Columbia on Thursday, March 12, 2020, and Friday, March 13, 2020, to attend the premier event of the year for case management and transitions of care professionals in South Carolina!
Attendee Registration
Exhibitor Registration