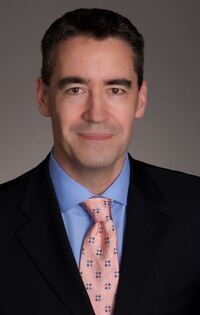 Title
Chair
Company
ITS
Bio
Stephen Schmidt is Vice-President, Telecom Policy & Chief Regulatory Legal Counsel at TELUS Communication, a major provider of wireline, wireless, Internet and television services, based in Vancouver, Canada. Mr. Schmidt leads a multi-disciplinary team of professionals responsible for (i) making policy and legal submissions to the Canadian Radio-television and Telecommunications Commission (CRTC), Industry Canada, the Competition Bureau, the Federal Cabinet and other government bodies; (ii) conducting and directing appellate advocacy before the Federal Courts and the Supreme Court of Canada; and (iii) advising on compliance with public law frameworks for telecommunications, both in Canada and internationally.
Prior to joining TELUS, he worked at AT&T Canada and ACC TelEnterprises, with a focus on regulatory and legal matters respectively.
Mr. Schmidt holds a Bachelor of Arts (with Distinction) from the University of Toronto and a Bachelor of Laws from the University of Manitoba. Mr. Schmidt's publications on communications law and policy have appeared in Info, Canadian Business Law Journal, Telecommunications Policy, and International Telecommunications Law (Juris Publishing).
In June of 2016, Mr. Schmidt was elected Chair of the Board of the International Telecommunications Society (ITS), an international forum where academic, private sector, and government communities can meet to identify pressing new communications policy problems and issues, share research results, and develop new approaches to address these issues. Mr. Schmidt has been a Board member of the ITS since 2004.