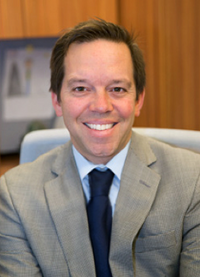 Title
Senior Assistant Deputy Minister, Spectrum and Telecommunications Sector
Company
Innovation and Economic Development (ISED), Canada
Bio
Éric Dagenais was appointed Acting Senior Assistant Deputy Minister, Spectrum and Telecommunications Sector in June 2019. Mr. Dagenais has held the post of ADM at ISED since 2015 within various other sectors and has directed many high-profile initiatives relating to Defence Procurement, Skills and Training, Broadband Connectivity and the Information and Technology sector.
Prior to this, Mr. Dagenais was the Director General of the Small Business Branch at Industry Canada, Director General, MacKenzie Gas Project Office at Environment Canada and Director General, Investment Review at Industry Canada.
Before joining the senior management cadre, Mr. Dagenais held various positions within Industry Canada and the Privy Council Office (PCO).
Éric holds a Bachelor of Commerce degree from the University of Ottawa and a Masters in Economics from Carleton University.