Saturday Seminar Series 2018-2019: Emerging and Converging on Equity
The Bay Area Writing, Science, and Mathematics Projects are creating the next generation professional growth experiences converging on the use of writing as a sense-making tool in the content areas.
We are generating new synergies to provide the teachers we serve with hands-on experiences to strengthen their capacity to support students communicating their conceptual understanding and reasoning. We need to do all this through a framework of equity.
Join a vibrant community of teachers and other educational leaders convening through UC Berkeley with a commitment to equity through practice-based in research.
Jan. 26, 2019 Keynote Speaker: Mission High School Team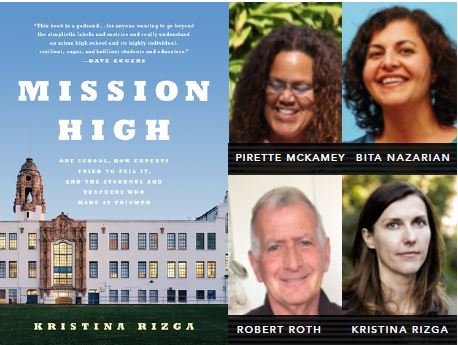 Students Are Thinkers: Developing a Dynamic Approach to Teaching in our Schools
At the center of teaching is understanding the intellectual power of our students. What do we learn from our students? How do we distill what we've understood into anti-racist teaching strategies? Hear from a panel of experienced educators and journalists grappling with these questions.
Time: 8:45-12:15 PM
Location: Longfellow Middle School
1500 Derby Street
Berkeley, CA 94703
Cost per session $35
Teams of three or more get a 15% discount*
*Group registration required. Use the ID code 3ormore when entering in the third attendee to have the discount applied
1 CEU Unit available from Dominican University for attending all three Seminars and submitting a short paper.
Cost for CEU Unit is $55. Additional information and paperwork will be provided at the first event.
Upcoming Sessions

March 23, 2019
Keynote Speaker: Ruth Cossey
Ruth Cossey teaches pre-service mathematics methods, Equity Leadership, and master degree research courses in the Mills College School of Education in Oakland, California, where she has taught over 20 years. Her most recent research focuses on the establishment of the Oakland Urban Teacher Residency which supports the career development of excellent mathematics and science teachers in Oakland. Before holding an endowed Chair at Mills College, Professor Cossey was a mathematics teacher in elementary and secondary schools in Oakland, Washington DC, and Richmond, California. Cossey is the co-author of Family Math.