Partner
Attract powerful and influential IT decision makers.
Partnerships at IDG Communications, Inc. branded events are specifically designed to provide value and interaction for both attendees and sponsors through brand visibility and networking opportunities.
Build relationships among today's technology leaders while driving awareness of your brand. Partnership opportunities include speaking, exhibiting and private events.
Or, contact an IDG sales representative at one of the offices below.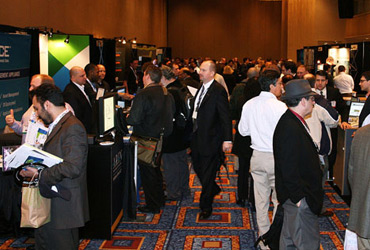 Attend
Learn from the best and brightest in IT.
Learn from and network with fellow IT professionals from industry-leading organizations. Serving IT Executive Management, IDG Communications, Inc. creates face-to-face conferences and events that attract the best and brightest in IT.
Debra Becker
Senior Marketing Director,Events
508.766.5452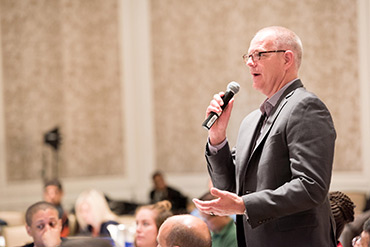 Speak
Contribute your expertise to an eager audience.
We have a variety of speaking opportunities available. Submit your request for a speaking opportunity by sending your name, title, company name, area of expertise, and previous speaking experience to:
Derek Hulitzky
VP, Content Development and Strategy
508.620.7705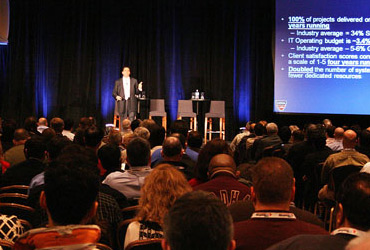 IDG Communications, Inc.
Framingham, MA

492 Old Connecticut Path
Suite 400
Framingham, MA 01701
(508) 875-5000

New York, NY

114 W 41st Street
22nd Floor, Suite A
New York, NY 10036
(646) 783-7824

San Francisco, CA

501 2nd Street
Suite 600
San Francisco, CA 94107
(415) 243-0505