2019 Dates and Venue announced:
9th Local Government and Public Sector Building Maintenance and Facility Management Conference
28-29 Oct 2019, Rydges Melbourne

- including Sustainable Energy and Water Efficient Public Sector Buildings and Facilities 
Click
HERE
to go to our 2019 conference website.
Make your buildings smarter and more sustainable - save energy and water
Improve occupant comfort, productivity, security & safety
Improve building systems and services
Improve maintenance practices
Improve operational efficiency
Manage your assets better
Lower costs
Two Days - Two Streams each day to choose from






The 7th Local Government & Public Sector Building Maintenance & Facility Management Conference, including a Sustainable, Energy & Water Efficient Public Sector Buildings & Facilities Stream, will cover all the key issues relating to the maintenance, management, asset management and operation of buildings and facilities used by:
Local, State and Federal Government
Government Agencies

Educational Organisations- Universities, TAFEs and Secondary/Primary Schools
Not-For-Profit Organisations,
Art Galleries, Museums & Libraries
Sporting Facilities, Swimming Pools and Leisure Centres
Public Transport Organisations
And any organisation that is within the broad Public Sector
Facility management, building services, building maintenance, new technologies, as well as staff practices and engagement will all be explored. It will also examine what makes for a more sustainable and energy efficient building, while reducing costs and improving occupant comfort, hygiene, and productivity.
Just some of our 2017 Speakers and Topics:
FEATURE PRESENTATION
Adrian Evans
Associate Director - Operations & Services
Swinburne University
A HYBRID APPROACH TO MANAGING FACILITIES IN A DYNAMIC MULTI SECTOR EDUCATIONAL ENVIRONMENT





Sherif Awadalla
Executive Manager, Property Services, 
City Of Sydney 
DEVELOPING NEW PROPERTY AND FACILITIES MANAGEMENT MODEL FOR THE CITY OF SYDNEY


Helen Davidson
Building Co-Ordinator
AlburyCity
PUBLIC TOILETS DON'T HAVE TO BE SQUARE
Sharon Pollard
General Manager Operations
Fed Square
A JOURNEY TOWARDS ENVIRONMENTAL SUSTAINABILITY – REACHING CARBON NEUTRALITY


Bret Butler
Infrastructure Projects Manager
Emerald Tourist Railway Board (Puffing Billy Railway)
BUILDING THE FUTURE OF A HERITAGE RAILWAY
Tim Hoban
Net Zero Initiative - Program Design Coordinator 
Monash University
MONASH UNIVERSITY'S NET ZERO INITIATIVE - LEADING THE WAY TO 100% RENEWABLE POWER










Kiam Yoong
Senior Manager, Environmental Sustainability
Zoos Victoria
GREEN HOUSE GAS REDUCTION AT ZOOS VICTORIA




Giselle Tocher
Principal Officer, Corruption Prevention
NSW Independent Commission Against Corruption
CONTROLLING CORRUPTION OPPORTUNITIES IN THE PROVISION OF FACILITY MAINTENANCE SERVICES




Rachel Ollivier - 1
Group Manager, Property, Environment and Sustainability
Glen Eira City Council
INTEGRATING NEW TECHNOLOGY INTO OLD BUILDINGS – THE CHALLENGES AND OPPORTUNITIES 


Janet Sparrow
Unit Head - Business Recycling Unit
NSW Environment Protection Authority
THE BENEFITS OF BETTER WASTE MANAGEMENT FOR FACILITY MANAGERS 



Paul Davies
Senior Sustainability Manager
Northwest Rapid Transit
SUSTAINABLE SUPPLY CHAINS ARE FUNDAMENTAL TO NEW INFRASTRUCTURE PROJECTS
Megan Houghton
Executive General Manager Energy Solutions
ERM Power
IMPROVING ENERGY EFFICIENCY -THE BEENLEIGH STATE HIGH SCHOOL EXPERIENCE 






Lasath Lecamwasam
Director
Engineered Solutions for Building Sustainability
INDOOR SWIMMING POOLS- THE GOOD, BAD AND THE UGLY 
 
         

Rachel Ollivier - 2
Group Manager, Property, Environment and Sustainability
Glen Eira City Council


WHERE IS TECHNOLOGY AND SUSTAINABILITY GOING?  10 YEAR OUTLOOK AND WHAT IT MEANS FOR WHAT WE DO TODAY 


Luke Treadwell
Senior Engineer - Buildings, Melbourne
ARUP
ADDRESSING ENERGY & COMFORT IN AGEING LEISURE CENTRES




Sujeeva Setunge
Deputy Dean Research and Innovation School of Engineering
RMIT Melbourne
INTELLIGENT ASSET MANAGEMENT OF BUILDINGS

Asiri Imbulana
Engineering and Operations Manager
Colliers International Australia
THE MODERN DAY FACILITY MANAGER'S ROLE IN DRIVING A COHESIVE APPROACH TO OPTIMISE ASSET LIFE CYCLE

Rogier Roelvink
Associate Director, Australia
Turner & Townsend Thinc
STRATEGIC AM & FM TO BENEFIT YOUR PORTFOLIO

Amir Girgis
Associate - Sustainability Manager
Northrop Consulting Engineers
THE SELF ASSESSED GREEN STAR BUILDING SYNDROME
Just some of the comments from our past delegates:



" Well run, interesting topics relevant to my position and issues I am dealing with currently"


Chris Cartwright, Property & Facilities Manager, Pulteney Grammar School



Interesting Topics and Well Presented "


Fred Aquilina, Works Co-ordinator Buildings, Bankstown City Council
"A good, wider ranging collection of topics and speakers relevant to the conference theme. Informative and in some cases, thought provoking"
Rene Baur, Manager Building Assets, Shire of Mundaring
"Very informative, good to hear from other people in similar positions. Good to network and gain contacts throughout the industry"
Edward Richardson, Facilities Maintenance Coordinator, Wollondilly Shire Council
"A really great conference for Facility Managers of all levels"
Luke Williams, Operations Manager, National Health and Medical Research Council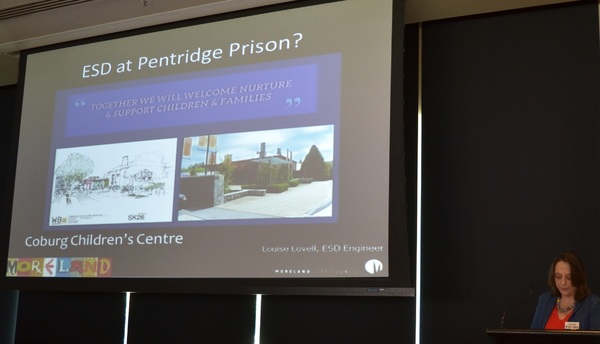 RECEIVE CONFERENCE UPDATES: Subscribe to our Local Government and Public Sector Building Maintenance and Facility Management Conference eMail and Mailing List
2017 Local Government & Public Sector Building Maintenance & Facility Management Conference
Monday, 20th November - Tuesday, 21st November 2017
09:00 - 16:00
Rydges Melbourne
186 Exhibition Street
Melbourne
VIC, 3000, Australia