EXECUTIVE CONNECTION
Kofax
Kofax software enables organizations to Work Like Tomorrow™—today. Kofax's Intelligent Automation software platform helps organizations transform information-intensive business processes, reduce manual work and errors, minimize costs, and improve customer engagement. We combine RPA, cognitive capture, process orchestration, mobility and engagement, and analytics to ease implementations and deliver dramatic results that mitigate compliance risk and increase competitiveness, growth and profitability.

EXECUTIVE CONNECTION
Omnivex
Omnivex solutions enable you to enhance and extend your two most valuable assets - people and data. Easily collect, process, and deliver targeted real-time information across your organization on any screen. Connect people with real-time visual information where and when they need it, empowering them to make better and more informed decisions.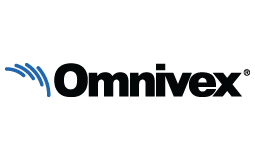 EXECUTIVE CONNECTION
SolarWinds
SolarWinds is the leading provider of powerful and affordable IT infrastructure management software. SolarWinds products give organizations worldwide, regardless of type, size or IT infrastructure complexity, the power to monitor and manage the performance of their IT environments, whether on-premises, in the cloud, or in hybrid models.
EXECUTIVE CONNECTION
Splunk
Splunk Inc. (NASDAQ: SPLK) turns data into doing with the Data-to-Everything Platform. Splunk technology is designed to investigate, monitor, analyze and act on data at any scale. Our powerful platform and unique approach to data have empowered companies to improve service levels, reduce operations costs, mitigate risk, enhance DevOps collaboration and create new product and service offerings..
Partner
Darby Consulting
Darby Consulting is an IT consulting firm focused on delivering IT portfolios for growing organizations. We've invested in hiring experienced, certified project talent. We've matured our project management processes to achieve greater efficiency. We've incorporated cloud-based ePMO tools to ensure every stakeholder knows where we stand in real-time. Why? Because we're passionate about delivering every project portfolio on-time, on-budget and within scope.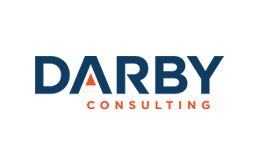 ANALYST PARTNER
IDC
IDC is the most trusted IT research advisory firm in the market. IDC's IT Executive Programs support businesses globally in the Digital Transformation (DX) of their organizations. Our IT advisory services not only advise on the technologies underpinning digital transformation (e.g. cloud, analytics, IoT, mobility, 3D printing), but also on effectively leading and executing Digital Transformation (DX) initiatives across both IT and the line of business. For over 50 years, IDC has provided strategic insights to enable clients achieve their key business objectives. IDC is a subsidiary of IDG, the world's leading technology media, research, and events company.