EXECUTIVE CONNECTION
Axway
Axway (Euronext: AXW.PA) hybrid integration solutions connect entire digital ecosystems. Our hybrid integration platform, AMPLIFY™, helps businesses accelerate digital transformation, create captivating experiences, and innovate services. It speeds integrations by combining traditional integration patterns with APIs and over 150 prebuilt connectors. 11,000 organizations in 100 countries rely on Axway.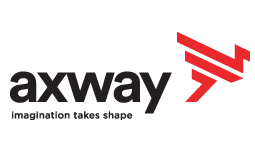 EXECUTIVE CONNECTION
Gigamon
Gigamon is the first company to deliver complete network visibility and analytics across physical, virtual and cloud infrastructure. We help solve for critical performance and security needs, including rapid threat detection and response, freeing your organization to drive digital innovation. In short, we enable you to run fast, stay secure and innovate.

ANALYST PARTNER
IDC
IDC and the CIO Executive Council (CEC) are your digital transformation partners, offering the best of the CIO practitioner network with industry-defining technology advisory services from IDC. We help digital leaders be the best. Helping them align and develop technology roadmaps in concert with business roadmaps; combining DX best practices, practitioner viewpoints, real-world scenarios and commentary from members. Programs are collaborative, flexible and tailored to each members' needs and interests; relevant to their organization. IDC and the CEC provide a complete toolkit for digital transformation; a relevant, dynamic and trusted service to develop your skills, overcome challenges and manage the 'pace of change' at the intersection of people and technology; where innovation happens.