row-start col-md-7 #top-section top-section new-section
Join us Monday, November 9, 2020
at 2:00pm (Eastern) to learn and network with IT executives on driving innovation with multi-cloud environments.
#CIOVirtualEvent
Most organizations are well down the path of their cloud migrations.  At the same time, demands for increased productivity, innovation, and agility compel many to avoid "vendor lock-in" and build infrastructures in multi-cloud environments. That will require a renewed emphasis on system, data, and process integration as well as implementing the right API strategy.
On Monday, November 9, @ 2.00 pm ET / 11.00 am PT, join CIO contributing editor Charles Pelton and subject-matter experts from our roundtable sponsor, Axway, for a private, interactive, virtual roundtable: How Multi-Cloud Infrastructures Will Fuel Innovation in the Enterprise of Tomorrow.
Don't miss the opportunity for connection and conversation. The CIO virtual roundtable experience delivers:
A live video meeting led by a skilled host/CIO Contributing Editor.
An intimate, gathering of senior IT leaders, from diverse industries, all grappling with similar issues.
A secure, private conversation open only to a carefully vetted group (no recording, no playback).
Topics covered specifically during this virtual roundtable include:
During our one-hour conversation, we'll address the following topics:
Not business as usual: Changing drivers for digital transformation.
Re-thinking infrastructure choice: The growing role of multi-cloud.
The role APIs play to help connect resources throughout your ecosystem.
Serving customers and employees: AI, self-service, and multi-channel communications.
 What to do when your cloud provider is (or may become) your competitor.
 Join us and see the difference: a professionally moderated conversation that's valuable, on point and full of the answers you've been seeking. Apply to attend today.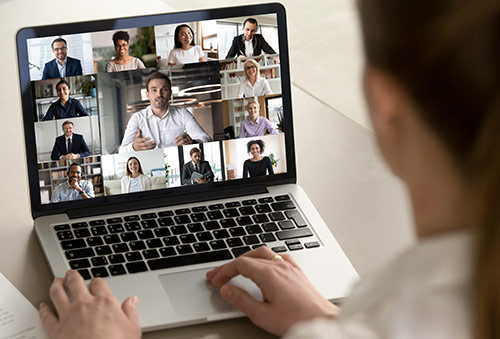 row-start col-xs-12 center colour-section row-end
Register
Space is limited. Reserve your spot today.
Register Now