row-start col-md-7 #top-section top-section new-section
Join us Monday, November 16, 2020
at 3:00 pm (ET)/12:00 pm (PT) to uncover the benefits of technology paired with the right organizational culture.
#CIOVirtualEvent
As IT leaders anticipate a new set of opportunities in 2021—one truth becomes abundantly clear: the faster organizations can learn from the data within and around them, the faster they can adapt. But investing in digital tools, advanced analytics and more is not sufficient to become data-driven. Technology, twinned with the right culture, will help employees uncover their own insights—and move quickly and decisively to adapt to changing markets and customers requirements.
On Monday, November 16, at 3.00 pm ET (12 noon PT), please join CIO contributing editor Charles Pelton and subject matter experts from AWS and Slalom Consulting, for a private, virtual roundtable discussion: How to Create a Modern Culture of Data.
Topics covered specifically during this virtual roundtable include:
Effective data platforms: cloud modernization and open systems.
Turbo-charging your data: analytics, AI, and machine learning.
Responsible data management: ethics, privacy, security, and compliance.
The C-suite: who is the data champion in your organization?
The modern workforce: data literacy, insight, and new approaches to day-to-day working. 
Don't miss the opportunity for connection and conversation. The CIO virtual roundtable experience delivers:
A live video meeting led by a skilled host/CIO Contributing Editor.
An intimate, gathering of senior IT leaders, from diverse industries, all grappling with similar issues.
A secure, private conversation open only to a carefully vetted group (no recording, no playback).
Join us and see the difference: a professionally moderated conversation that's valuable, on point an full of the answers you've been seeking. Apply to attend today.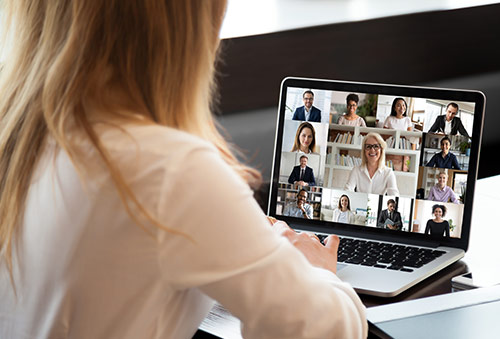 row-start col-xs-12 center colour-section row-end
Register
Space is limited. Reserve your spot today.
Register Now