row-start col-md-7 #top-section top-section new-section
Join us Monday, November 30, 2020
at 2:00 pm ET/ 11:00 am PT to learn how top CIOs are properly incorporating core packages -- like SAP-- into business transformation initiatives.
#CIOVirtualEvent
You and a select group of IT executives from across the country will discuss:
Strategic drivers behind SAP modernization -- goals and expectations
Operational challenges and opportunities that must be addressed to advance business transformation objectives in a rapid -- and risk adjusted -- manner
Key investments that will contribute to success and mitigate risks from a people, process and technology perspective
The role that emerging technologies -- like artificial intelligence/machine learning (AI/ML), internet of things (IoT), and robotic process automation (RPA) -- can play in optimizing SAP in today's hybrid, multi-cloud infrastructure environment
Don't miss the opportunity for connection and conversation. The CIO virtual roundtable experience delivers:
A live video meeting led by a skilled host and CIO Contributing editor, Lane Cooper
An intimate, gathering of senior IT leaders, from diverse industries, all grappling with similar issues.
A secure, private conversation open only to a carefully vetted group (no recording, no playback).
Join us and see the difference: a professionally moderated conversation that's valuable, on point and full of the answers you've been seeking. Apply to attend today.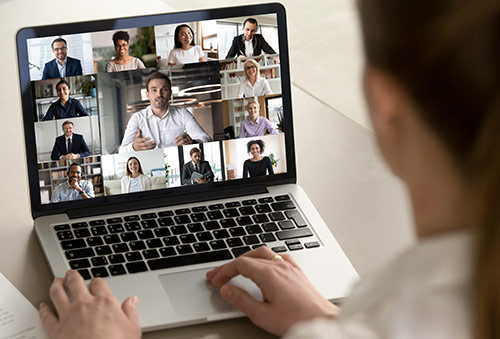 row-start col-xs-12 center colour-section row-end
Register
Space is limited. Reserve your spot today.
Register Now