row-start col-md-7 #top-section top-section new-section
Join us Tuesday, October 13, 2020
at 11am PT/ 2pm ET to discuss the operational implications for print and print-dependent functions in the hybrid workplace.
#CIOVirtualEvent #CSOVirtualEvent
Don't miss the opportunity for connection and conversation. The CIO/CSO virtual roundtable experience delivers:
A live video meeting led by a skilled host.
An intimate, gathering of senior IT leaders, from diverse industries, all grappling with similar issues.
A secure, private conversation open only to a carefully vetted group (no recording, no playback).
Topics covered specifically during this virtual roundtable include:
Strategic trends that are influencing the way we will work and interact with colleagues, customers and other stakeholders in the months and years to come
Operational implications for print and print-dependent functions in what many people are calling the hybrid workplace -- which combines an array of in-home and in-facililty scenarios
Financial and risk implications that must be taken into account -- including questions about what we really know about in-home behaviors (is sneak printing taking place in unprotected environments?) and what ramifications we may see from a security and governance perspective
Technological opportunities to manage print operations in a secure and cost-effective manner in emerging workplace of the future
Join us and see the difference: a professionally moderated conversation that's valuable, on point and full of the answers you've been seeking. Apply to attend today.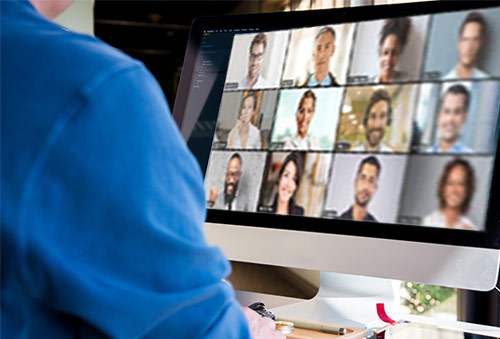 row-start col-xs-12 center colour-section row-end
Register
Space is limited. Reserve your spot today.
Register Now