row-start col-md-7 #top-section top-section new-section
Join us Tuesday, October 20, 2020
at 2:00pm EST / 11:00am PST to learn how top CIOs are maximizing the innovation potential of the cloud.
#CIOVirtualEvent
Don't miss the opportunity for connection and conversation. The CIO virtual roundtable experience delivers:
A live video meeting led by a skilled host/CIO Contributing Editor.
An intimate, gathering of senior IT leaders, from diverse industries, all grappling with similar issues.
A secure, private conversation open only to a carefully vetted group (no recording, no playback).
Topics covered specifically during this virtual roundtable include:
How to look beyond cloud-based IT and business solutions to transform your organization.
How to continuously optimize the consumption and buying of computing resources through a single "control pane" that helps manage the entire technology estate.
The essential nuts-and-bolts of automation, self-service and removing or resizing unused applications, instances, storage volumes, and snapshots.
How a more integrated approach to your governance, risk, and compliance (GRC) framework can break silos and help gather, secure, and distribute data more quickly and efficiently.
Finding opportunity in the non-technical challenges of cloud adoption and use: corporate culture, leadership, and organizational structures.
Join us and see the difference: a professionally moderated conversation that's valuable, on point and full of the answers you've been seeking. Apply to attend today.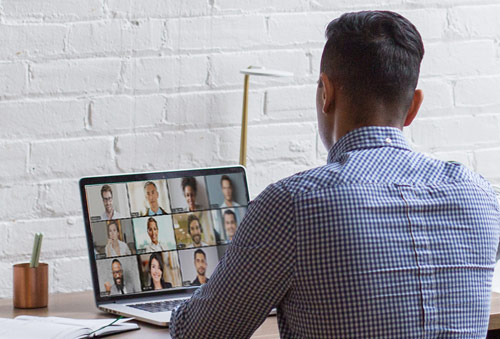 row-start col-xs-12 center colour-section row-end
Register
Space is limited. Reserve your spot today.
Register Now