row-start col-md-7 #top-section top-section new-section
Thursday, May 28 at 2pm (Eastern) 
Supply Chain Disruption & Resiliency: How the Right Digital Strategy Supports Risk, Diversification, and Business Continuity
#CIOVirtualEvent  
Don't miss the opportunity for connection and conversation. The CIO virtual roundtable experience delivers:
A live video meeting led by a skilled host, CIO Contributing Editor Charles Pelton.
An intimate, gathering of senior IT leaders, from diverse industries, all grappling with similar issues.
A secure, private conversation open only to a carefully vetted group (no recording, no playback).
Topics covered specifically on this virtual roundtable include:
What technology investments have you made or are looking to make to mitigate supply chain risk?
How do you connect your systems with suppliers and partners in your supply chain?
What's your future digital strategy in a post-pandemic world? How do you ensure continuous innovation and resiliency?
Some analysts talk about a "platform economy," where services, products and business-to-business connections are digitized. How does this play out in your organization in light of the global pandemic?
Discuss your approach to orchestration, self-service, and lifecycle management.
How do you ensure security and governance, especially during times of transition?
Join us and see the difference: a professionally moderated conversation that's valuable, on point and full of the answers you've been seeking. Apply to attend today.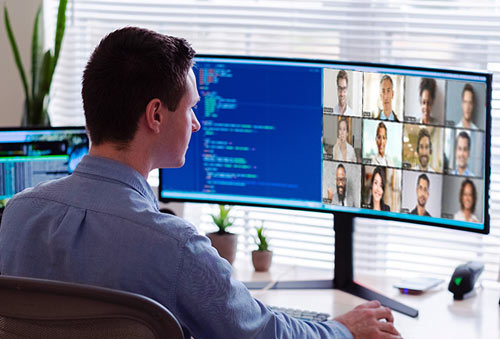 row-start col-xs-12 center colour-section row-end
Register
Space is limited. Reserve your spot today.
Register Now