row-start col-md-7 #top-section top-section new-section
Join us Thursday, May 28, 2020 at 2pm ET/11am PT to discuss the keys to a successful business continuity plan.
Register Now
#CSOVirtualEvent
Don't miss the opportunity for connection and conversation. The CSO virtual roundtable experience delivers:
A live video meeting led by a skilled host, CSO Senior Vice President/Publisher Bob Bragdon.
An intimate, gathering of senior IT/security leaders, from diverse industries, all grappling with similar issues.
A secure, private conversation open only to a carefully vetted group (no recording, no playback, under Chatham House Rule).
In today's sudden and massively distributed work environment, resilience has exploded as a corporate mandate. You must guarantee that your customers and employees will have secure and reliable access to their digital experience – and it's never been more challenging.
In this virtual roundtable we'll discuss:
Successful remote work policies in an environment that is 100% secure
Availability of digital experiences, even stretching around the world over the public Internet and across multiple data centers, cloud service providers, or co-location facilities.
Strong DDoS protection
Best options to monitor and scale for peak traffic
Ways to ensure a great user experience while reducing bandwidth usage during peak times
A critical tool in navigating the months and years to come will be sharing insights, best practices, and gut instincts with your peers in security. Join us for this virtual roundtable.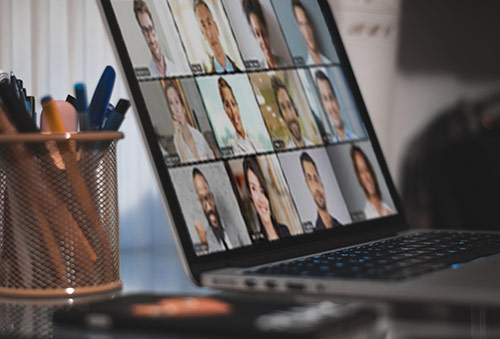 row-start col-xs-12 center colour-section row-end
Register
Space is limited. Reserve your spot today.
Register Now