row-start col-md-7 #top-section top-section new-section
U.S. Virtual Events
During this period of social distancing, we have a series of virtual events providing mission critical content to you, our audience of 1 million+ US-based tech executives. Find more details on our New Reality series here and our custom partner programs here. If you would like to be notified of upcoming programs, you can sign up here.
U.S. Face-to-Face Events
As a result of the Covid-19 situation, we've postponed and are rescheduling events through July. We expect to announce new dates soon. This will allow us to focus on taking the right measures to create a safe environment for all later in the year, and to fulfill the information needs of our attendees and the customer networking and branding needs of our sponsors.
IDG's US events are designed to provide experiences that foster information sharing, inspiration, and practical tools for IT executives. Content is curated by industry experts who are passionate about technology and understand the important role that face-to-face events play in deepening relationships. In fact, 96% of attendees would recommend our conferences to their colleagues.

Whether regional, national or custom, all IDG events bring together the brightest minds and focus on topics that will make a difference in how attendees approach strategy, technology innovation, and critical business issues across industries.
Upcoming
The New Reality Virtual Event Series
June 2, 2020 - The New Digital Workplace: The Future is Now
June 23, 2020 - Risk, Security and Privacy in the New Normal
July 21, 2020 - AI and Automation: Future-Proofing the Business
August 11, 2020 - IT Operations: Disruptions and New Strategies
August 17-19, 2020
The Terranea Resort
Ranchos Palos Verde, California
August 17-19, 2020
The Terranea Resort
Ranchos Palos Verde, California
December 7-9, 2020
JW Marriott Camelback Resort
Scottsdale, Arizona
Multi-Day Conferences
AGENDA20, August 17-19, 2020 at The Terranea Resort in Rancho Palos Verdes, CA (co-located with the CIO 100 conference) is a business leadership conference featuring the most pressing business and technology issues in an immersive and interactive program. Attendees leave with practical tools and a network of FutureEdge 50 and Ones to Watch awards winners who are honored at the event.  agendaconference.com
The CIO 100 Symposium & Awards, August 17-19, 2020 at The Terranea Resort in Rancho Palos Verdes, CA is the industry's most prestigious leadership event. It brings together more than 300 CIOs and senior IT executives, including the year's CIO 100 and CIO Hall of Fame award winners. cio100.com
The CSO50 Conference + Awards, December 7-9, 2020 in Scottsdale, Arizona focuses on "Leveraging World-Class Security Strategies". This premier event will honor and share the critical viewpoints of today's leading CSOs, CISOs and security executives. csoconference.com
col-sm-12 col-md-5 top-80 row-end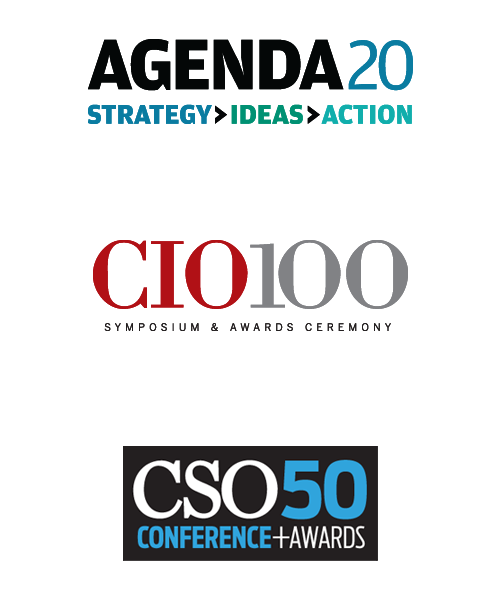 One-Day Programs
The CIO Leadership forums are regionally focused one-day executive events for senior IT leaders at mid- to large-sized organizations. 
FutureIT is a one-day regional event series that delivers an in-depth look at today's evolving digital enterprise — and reveals fresh strategies and technologies that drive today's business results. Leading industry analysts, experienced IT practitioners and innovative solution providers present technologies and strategies to help organizations accelerate their digital business journey. 
SecurIT fosters the conversations and networking opportunities to address today's digital security strategies. Through IT and security executive keynotes along with content from leading security product and service providers, this one-day conference will provide a holistic view of how organizations are addressing the latest challenges around security and risk. : 
col-sm-12 col-md-5 top-80 row-end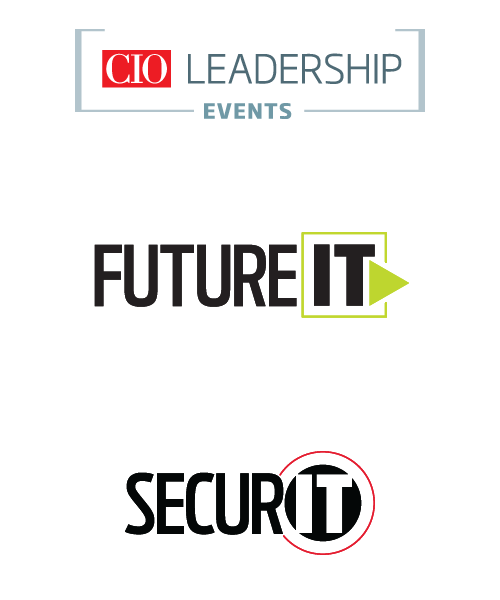 Custom Programs
IDG offers a wide range of invitation-only custom programs that bring together IT decision-makers and tech-savvy business leaders outside of traditional conference settings. Keynotes & Cocktails and Executive Dinners offer a variety of experiences built around bringing together IT executives, who share a similar focus or challenge, with service providers and expert speakers who can offer advice and thought-provoking content.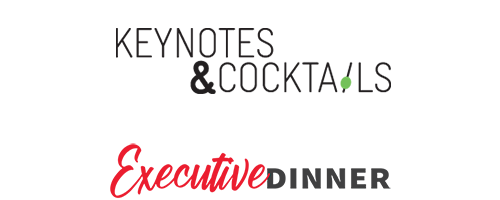 row-start col-xs-12 center row-end