row-start col-md-7 #top-section top-section new-section
ABOUT THE EVENT
28th Annual National Case Management and Transitions of Care Conference & 22nd Annual ACMA Meeting

Join thousands of your case management and transitions of care peers at the premier case management event of the year! Network and exchange ideas, engage with innovation in the field and discover best practices that will improve patient care outcomes.
The 2021 ACMA National Conference will bring experiences, networking, education and inspiration together to foster personal and career growth.
WHY ATTEND?
The conference begins Sunday, April 11, with two Pre-Conference workshops. Enjoy two exciting full days, April 12–13, of keynote sessions, breakout sessions, networking opportunities, product demonstrations and time to relax and enjoy the camaraderie of your peers. If that's not enough, you can stay longer for the Post-Conference ACM Workshop events.
The latest case management trends and topics will include:
Collaboration and interdisciplinary teams
Utilization management
Social determinants of health
Value-based care
Research and innovation
Patient-centric care and engagement
row-start col-xs-12 row-end countdown callout center colour-section
Join Us on Sunday, April 11, 2021 
Network and learn with a case management community of 9,000 strong!
Event will start in
Hotel & Venue
Orlando World Center Marriott
8701 World Center Drive
Orlando, FL 32821
Experience the world of possibilities of Orlando World Center Marriott, only minutes from the Disney theme parks. Play 18 holes on the challenging golf course, relax in one of the cabanas or ride on one of the two 200-foot waterslides. Rejuvenate before or after a busy day in the full-service spa and indulge at one of the exceptional hotel restaurants. 

**Important Notice**
ACMA does not utilize a housing service nor employ travel agencies and/or other discount travel related organizations. If you are contacted by any company claiming to represent ACMA and/or our conference, please ask for the company name and phone number and report the incident immediately to ACMA by calling (501) 907-2262. Be aware that these companies are often running scams that are designed to obtain your personal details and credit card information. We recommend that you do not give these companies your credit card number, personal information, and/or any details about your travel and hotel reservation(s).
row-start col-md-7 sponsor-section colour-section
Exhibition & Sponsorship
Access the nation's largest case management and transitions of care exhibit hall! The exhibits, an integral part of the ACMA National conference experience, complement the program and sessions and provide attendees the opportunity to examine and evaluate how your solutions can increase influence on patient care.
Learn more about how ACMA National can provide you the opportunity to identify qualified leads on the spot, build and develop new business relationships and have unprecedented networking opportunities.
More information coming soon!
col-sm-12 col-md-5 top-80 row-end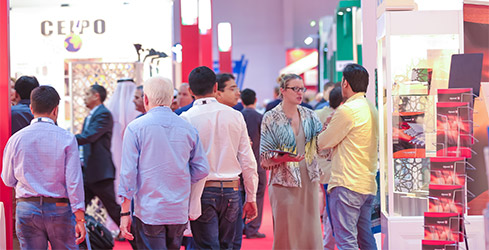 row-start col-xs-12 center row-end
Register
We hope you will join us in Orlando, April 11–14, to attend the nation's premier event of the year for case management and transitions of care professionals! Check back soon for registration information.