row-start col-md-7 #top-section top-section new-section
Embedded Systems - Are you ready for what's next?
During the Embedded World 2020 trade fair, we will host a complimentary briefing where leading industry analysts will share their views on the market dynamics and transformative technologies impacting the Semiconductors sector.
The four presentations at the briefing on Wednesday, 26 February, will connect the dots between current and emerging issues via forecasts and analysis of the industry, providing the knowledge necessary to develop effective strategies to succeed in the changing global marketplace. A panel discussion at the end of the session will give you the opportunity to put your questions directly to the analysts. 
After the briefing, stay for the cocktail reception and more opportunity to network with analysts and key industry players. Our analysts scheduled to attend Embedded World 2020 include: 
• Brian Arbuckle, Senior Research Analyst
• Luca De Ambroggi, Senior Research Director, Artificial Intelligence (AI)
• Jon Ellis, Vice President, Product Management - Components & Devices
• Paul Gray, Research Director
• Tom Hackenberg, Senior Principal Analyst, Associate Director, Processors
• Jenalea Howell, Director, Transformative Technologies
• Len Jelinek, Research Vice President, Components & Devices
• Paul Pickering, Senior Analyst, Industrial Semiconductors
• Manuel Tagliavini, Principal Analyst, MEMS & Sensors
Attend in person to receive the briefing proceedings
Register and attend the briefing in person on Wednesday, February 26, to receive access to the briefing proceedings, with all the presentations given by our analysts during the event. Only attendees who are present at the briefing on February 26 will receive the event proceedings.
*Registration to the our sessions are free to those registered for Embedded World 2020. 
Contact Us  
row-end col-sm-12 col-md-5 top-80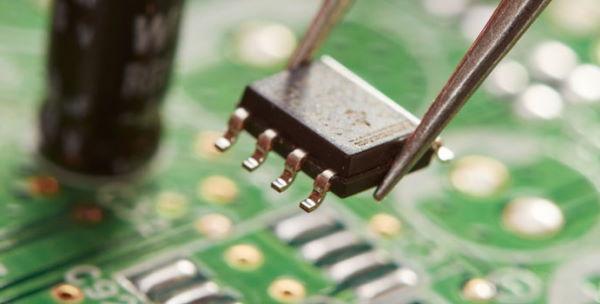 row-start col-xs-12 center colour-section row-end
Register
Register today for this complimentary briefing on industrial market dynamics and transformative technologies impacting the industry.
Register Now