EXECUTIVE CONNECTION
ALTR
ALTR's Data Security as a Service (DSaaS) mitigates the risk of direct access to and consumption of sensitive enterprise data. This is the first service of its kind to embed data access monitoring, governance, and at-rest protection natively at the application layer, resulting in a superior model of data security.

EXECUTIVE CONNECTION
Ground Labs
Ground Labs, the leading provider of data discovery solutions, enables organizations to find, secure and remediate all of their data across multiple types and locations — whether it's stored on-premise or in the cloud. Ground Labs serves as the most comprehensive and trusted solution in the enterprise to confidently mitigate risk and find sensitive data. For more information, visit www.groundlabs.com.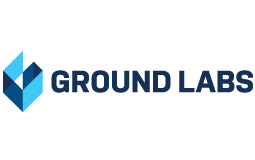 EXECUTIVE CONNECTION
Okta
Okta is the leading independent provider of identity for the enterprise. The Okta Identity Cloud enables organizations to both secure and manage their extended enterprise, and transform their customers' experiences. With over 5,500 pre-built integrations to applications and infrastructure providers, Okta customers can easily and securely adopt the technologies they need to fulfill their missions.

EXECUTIVE CONNECTION
Rimini Street
Rimini Street, Inc. (Nasdaq: RMNI) is a global provider of enterprise software products and services, the leading third-party support provider for Oracle and SAP software products and a Salesforce partner. The Company offers premium, ultra-responsive and integrated application management and support services that enable enterprise software licensees to save significant costs, free up resources for innovation and achieve better business outcomes. More than 2,000 global Fortune 500, midmarket, public sector and other organizations from a broad range of industries rely on Rimini Street as their trusted application enterprise software products and services provider. To learn more, please visit http://www.riministreet.com/, follow @riministreet on Twitter and find Rimini Street on Facebook and LinkedIn. (IR-RMNI)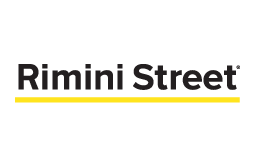 NETWORKING
Eliassen Group
Eliassen Group provides strategic IT consulting to organizations in both the private and public sectors. Our Agile practice is a true differentiator for our business, with the proven ability to help clients accelerate their Agile adoption through scalable transformations. Our Managed Services allow us to both consult on projects at a high level and leverage our tech staffing foundation to help drive the best talent. Eliassen Group is a Top Secret cleared facility with 18 offices coast to coast (3 in the DC Metro) and consultants in nearly 40 states.

NETWORKING
Fuze
Fuze is a global cloud communications provider for the enterprise. Our intuitive unified communications and contact center platform enables seamless transition between calling, meeting, chatting, and sharing powered by the industry-leading intelligent cloud architecture. Fuze empowers the digital and distributed workforce to communicate anywhere, anytime, and across any device.
NETWORKING
Omnivex
Omnivex solutions enable you to enhance and extend your two most valuable assets - people and data. Easily collect, process, and deliver targeted real-time information across your organization on any screen. Connect people with real-time visual information where and when they need it, empowering them to make better and more informed decisions.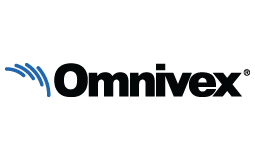 NETWORKING
TTC
TTC is a global software assurance provider. We have capability and expertise across a wide variety of delivery areas that enable our clients to increase the speed and quality of technology development, while reducing risk and cost. The main focus of TTC is on helping organizations go through digital transformation; realigning internal teams, identifying the right toolsets, developing test strategies and implementing the right culture changes to achieve this.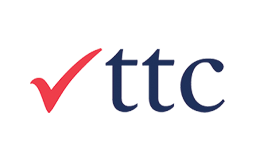 ANALYST PARTNER
IDC
IDC and the CIO Executive Council (CEC) are your digital transformation partners, offering the best of the CIO practitioner network with industry-defining technology advisory services from IDC. We help digital leaders be the best. Helping them align and develop technology roadmaps in concert with business roadmaps; combining DX best practices, practitioner viewpoints, real-world scenarios and commentary from members. Programs are collaborative, flexible and tailored to each members' needs and interests; relevant to their organization. IDC and the CEC provide a complete toolkit for digital transformation; a relevant, dynamic and trusted service to develop your skills, overcome challenges and manage the 'pace of change' at the intersection of people and technology; where innovation happens.