UNDERWRITER
SHL
SHL brings powerful and transparent AI technology, data science, and objectivity to help companies attract, develop, and grow the workforce they need to succeed in the digital era. SHL provides deep people insights to predict and drive workforce performance and empowers talent strategies to unlock the full potential of your greatest asset—people.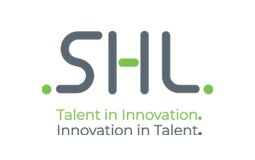 UNDERWRITER
Sustainable Agility (powered By Scrum Alliance)
Sustainable Agility (Powered by Scrum Alliance) inspires, educates, and coaches leaders and organizations to help them thrive in an era of change and disruption. We believe that agile values and principles enable leaders to accelerate innovation, improve quality, and gain an edge on the competition.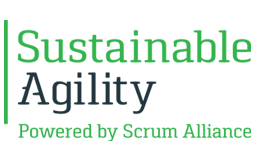 EXECUTIVE CONNECTION
Alfresco
Alfresco is the leading Open Source Content Services and Solutions Provider for information-rich enterprises with huge volumes of unstructured content. Alfresco powers the daily work of more than 11 million people at 1,300 industry-leading organizations in more than 190 countries worldwide. For more information about Alfresco, please visit http://www.alfresco.com.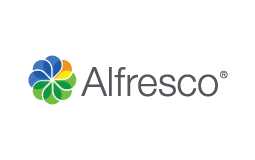 EXECUTIVE CONNECTION
Darktrace
Darktrace is the world's leading cyber AI company and the creator of Autonomous Response technology. Its self-learning AI is modeled on the human immune system and used by over 3,000 organizations to protect against threats to the cloud, email, IoT, networks and industrial systems.

The company has over 900 employees and headquarters in San Francisco and Cambridge, UK. Every 3 seconds, Darktrace AI fights back against a cyber-threat, preventing it from causing damage.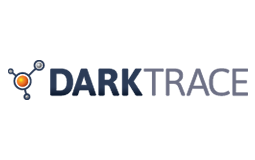 EXECUTIVE CONNECTION
Forward Networks
Forward Networks is revolutionizing the way large networks are managed. Forward's advanced software delivers a "digital twin" of the network, enabling network operators to verify intent, predict network behavior, avoid outages, and simplify network management. Results? More reliable networks, reduced outages, and reduced business risk.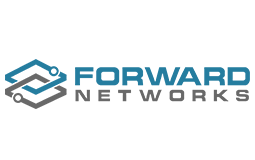 EXECUTIVE CONNECTION
IBM
IBM is a global technology and innovation company that helps their customers shape the future of information technology. IBM delivers a cloud platform and leading cognitive solutions that allows CIOs to architect the future, accelerate insights and inspire smarter applications and services to take their clients competitively into the next evolution of digital business.

EXECUTIVE CONNECTION
OutSystems
OutSystems is the number one low-code platform for rapid application development. Thousands of customers worldwide trust OutSystems as the only solution that combines the power of low-code development with advanced mobile capabilities, enabling visual development of entire application portfolios that easily integrate with existing systems.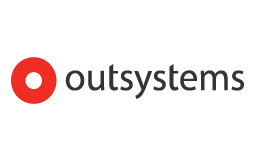 NETWORKING
ALTR
ALTR's Data Security as a Service (DSaaS) mitigates the risk of direct access to and consumption of sensitive enterprise data. This is the first service of its kind to embed data access monitoring, governance, and at-rest protection natively at the application layer, resulting in a superior model of data security.

NETWORKING
Delphix
Delphix's mission is to empower businesses to accelerate innovation through data. In a world where every company is becoming a data company, only the Delphix Dynamic Data Platform enables enterprise data to be securely delivered to every stakeholder across on-premises, cloud, and hybrid environments at the pace required to enable rapid development of applications and solutions. By giving teams self-service access to secure, personal data environments, Delphix accelerates the application development, analytics, and AI initiatives that help businesses stay ahead of the competition, while also minimizing data risk. For more information visit www.delphix.com.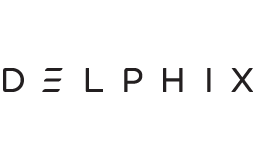 NETWORKING
Omnivex
Omnivex solutions enable you to enhance and extend your two most valuable assets - people and data. Easily collect, process, and deliver targeted real-time information across your organization on any screen. Connect people with real-time visual information where and when they need it, empowering them to make better and more informed decisions.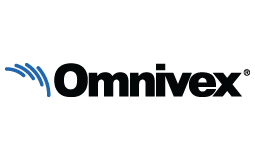 NETWORKING
SolarWinds
SolarWinds is the leading provider of powerful and affordable IT infrastructure management software. SolarWinds products give organizations worldwide, regardless of type, size or IT infrastructure complexity, the power to monitor and manage the performance of their IT environments, whether on-premises, in the cloud, or in hybrid models.
ANALYST PARTNER
IDC
IDC and the CIO Executive Council (CEC) are your digital transformation partners, offering the best of the CIO practitioner network with industry-defining technology advisory services from IDC. We help digital leaders be the best. Helping them align and develop technology roadmaps in concert with business roadmaps; combining DX best practices, practitioner viewpoints, real-world scenarios and commentary from members. Programs are collaborative, flexible and tailored to each members' needs and interests; relevant to their organization. IDC and the CEC provide a complete toolkit for digital transformation; a relevant, dynamic and trusted service to develop your skills, overcome challenges and manage the 'pace of change' at the intersection of people and technology; where innovation happens.