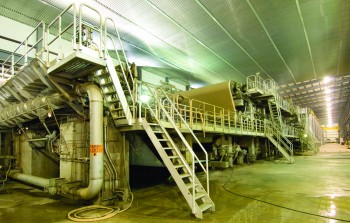 The TAPPI Introduction to Pulp & Paper is ideal for anyone new to the pulp & paper industry, and for anyone who is in the industry and wishes to learn about mill wide operations. This course delivers a comprehensive overview of the entire pulping and papermaking process. Topics include:

Raw Materials, Wood and Chip preparation
Kraft and Mechanical Pulping
Pulp Processing and Bleaching
Chemical Recovery
Recycling
Stock Preparation Refining
Additives
Paper Machine Operations
Paper Properties
Coating
Environmental
Why Attend?

Explore the entire pulping and papermaking process
Learn from Dr. Mike Kocurek, one of the industry's leading instructors
Increase your ability to contribute to improving mill operations.
Get personalized answers to specific questions and operating problems
Learn to interact more knowledgeably with process engineers and operators.
After Completing the Course Attendees Will:

Demonstrate increased knowledge of the pulp & paper industry, mill operations, products, process variables, equipment and terminology.
Discuss how the pulp and paper processes affect product quality and learn to troubleshoot variations to improve quality
Understand how mill operations are inter connected and learn how they impact each other
Discuss the importance of thinking about the entire mill process
Recognize the complex environmental challenges the pulp and paper industry faces