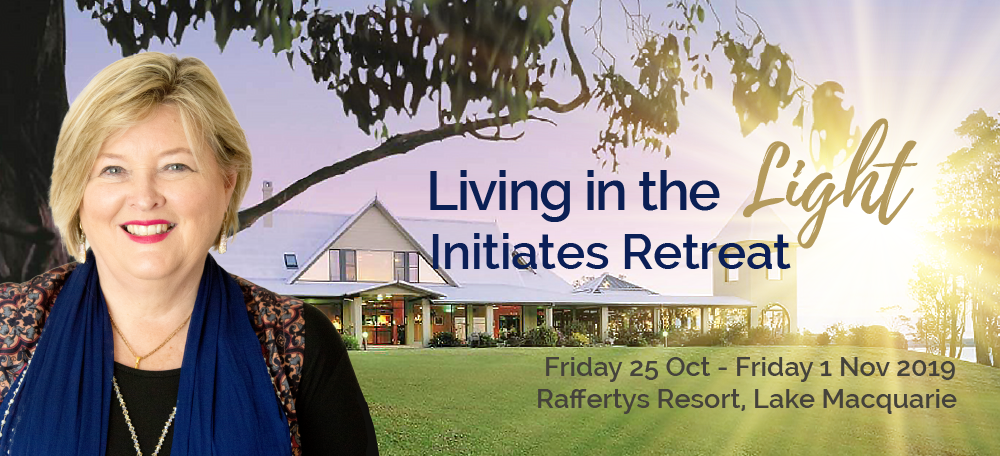 Join illumined Spiritual Master Shakti Durga on a journey to uncover and fan the flame within you, that the brilliance of that light shines through everything you do. The finest elements of our communal Shanti life come together to create an advanced retreat which will be powerful and profound, truly awakening participants to the light within and how to blaze in this age of darkness. Parvati will also be joining us at this retreat. 

Anyone who devotes their life to being a shining light in the world, conscious that their presence matters, that they are part of something bigger than themselves is a Light-worker - conscious that their actions have the potential to raise the vibration of the planet. Their soul is awake, they listen to the whisperings of their soul and endeavour to answer the call of the Light (Love) over the call of the ego (fear).
Light energy comes from Source and is unlimited, high vibration, expansive and full of love. Dark energy is dense, sees us all as separate, is fear-based and goes against the flow of the Universe. To be a light-worker in the world we need to walk through the dark which comes in the form of our personal challenges and world challenges, and consciously choose to live a light-filled existence even in those trying times. The more we do this, the less power the dark (our challenges) has over us.
For the big journey, the journey of spirit and soul, it is a profound gift to have a Guru exuding the radiant golden light of a great Spiritual Master. Shakti Durga is a true spiritual light in this world and she brings her full presence, wisdom and loving guidance to help you find more blazing self, to awaken that light within you to its highest capacity

. On this retreat she will:
guide you in an exploration of the inner dimensions of the universe

help you to connect more than ever before to the unlimited supply of love in the Universe

assist you to connect with your own authentic light, your longing to serve the world

support you to be more grounded in your efforts to live a spirited and light filled life

give powerful spiritual activations and shaktipat (blessings) to awaken higher consciousness and open you to the higher workings of your soul

teach through inspiring discourses and song

help you to realize and release the blocks to stepping forward, that which keeps you in the dark, allowing you to acknowledge your Light, to reveal your Light and to more consciously connect with that Light
Initiates Retreats are, without exception, a highlight of our year, always bringing an incredible down-pouring of spiritual energy, and we really look forward to this being our best yet.  This year the program will include:
our amazing Shanti Music Band, sending out the shakti filled energy to all participants as they support Shakti Durga through song and music, lifting our vibration into joy and bliss, opening our hearts to love and light

inspiring discourses, awesome music, amazing love and the energy and blessings will be flowing on a seismic scale

time each day for silence and contemplation, allowing for spaciousness and expansion into the Light, accessing the wisdom of our soul, an opportunity to 'just listen'. Participants from other retreats have found this to be a time of profound experience

resort accommodation in beautiful surroundings on the lake and only minutes from the beach
Expect a week of love, light, fun, connection and awakening.


The retreat will be held at Rafferty's Resort on stunning Lake Macquarie. Situated on a narrow peninsula between Lake Macquarie and the Pacific Ocean, Rafferty's Resort is an easy 90-minute drive north of Sydney, 30-minute drive south of Newcastle and a 35-minute drive from our Cooranbong Centre. The resort fronts onto picturesque Lake Macquarie, with the beautiful Catherine Hill Bay beach only an 8-minute drive from the resort.
Situated with lakeside frontage, the resort has 35 acres of natural bushland and walking trails, as well as lots of bird-life including pelicans (which are fed daily at 2.30pm). Facilities include a cafe and restaurant, four swimming pools (one of which is heated) and tennis courts. Bikes, stand-up paddle boards and kayaks are available for hire. A variety of self-contained accommodation ensure a comfortable and relaxed stay. The address is 1 Wild Duck Drive, Cams Wharf, NSW, Australia.
Accommodation
There are two types of accommodation being offered to retreat participants - single room in a 2-bedroom terrace/cottage style house and twin share room in a 2-bedroom terrace/cottage style house, both including vegetarian lunch and morning/afternoon tea (Saturday is afternoon tea only).  All accommodation options have a kitchen for self catering or meals. You may wish to prepare your own breakfast and dinner or eat at the restaurant/cafe on site.
A further option of attending the retreat with no accommodation is also available, which may suit people who live in the area.  This option will include vegetarian lunch and morning/afternoon tea (Saturday is afternoon tea only).

And for anyone who feels pulled to come and is unable to attend for the entire week, there are options to attend the retreat with no accommodation for 1, 2 or 3 days (note: specific days apply - see registration details).  This option will include vegetarian lunch and morning/afternoon tea (Saturday is afternoon tea only).  If you would like this option but would like to stay on site, please contact retreats@shaktidurga.com and we will see if accommodation is available for a short stay.
Timetable
The retreat commences on Friday 25 October.  For those with accommodation check in time is from 2.00pm.  Registration will be from 5:00pm to 6:00pm. At 6.25pm there will be an outdoor Welcome Ceremony and Blessing, something very special.

Mission Day - Sunday 27 October 
We will be celebrating Mission Day at the Abode of Peace Centre, Cooranbong on Sunday to allow everyone in the community an opportunity to celebrate this day with us. 
The participants on retreat who have accommodation at the resort a full buffet breakfast is available at 7.30am.  Then we will travel to our Centre in Cooranbong for Sunday Satsang and Mission Day celebrations. This places us in the energy of this spiritual vortex on this very auspicious day. At the end of the day those with accommodation will return to Rafferty's Resort. The retreat program will then continue until 5pm Friday, 1 November. 
Those participants who have booked without accommodation will make their own way directly to our Cooranbong Centre for satsang and Mission Day celebrations. The retreat will continue at Rafferty's on Monday, 28 October. A full timetable will be provided to all participants prior to the retreat which will include start time on the Monday.
Click here for

Timetable (Please note timetable is subject to change according to Divine Program - any changes will be communicated to all participants in a timely manner)

Price for this rich opportunity from AUD$1,497.00 per person

Tuition is not included, as this is by your heartfelt donation for the Priceless Teachings and Activations received during the retreat
       Twin Share:       AUD$1,497.00 pp        Single:              AUD$1,914.00 pp

(These prices do not include tuition)


     

                

      Twin Share:       AUD$1,529.00 pp       Single:               AUD$1,977.00 pp

(These prices do not include tuition)

 

 

 

Twin Share:       AUD$1,628.00 pp Single:               AUD$2,175.00 pp

(These prices do not include tuition)

 

Full Retreat No Accommodation

(This price does not include tuition)

 

 

The opening ceremony on Friday night is included as part of the day rate package

(This price does not include tuition)
*
Please note the apartments have two bedrooms, each of which can be a single or a twin share.  The single option gives the participant a room to themselves in a two bedroom apartment where the other bedroom will be occupied by either another person who chose a single or two people who chose twin. Similarly with twin option, the participant will be sharing a room with another participant in one room and will have either one or two people in the other bedroom.  The only accommodation with ground floor bedrooms is the 2-bedroom Cottage Villas.
**If you snore please consider booking a single room so as not to disturb other retreat participants.

A deposit of AUD$800 will secure your place. Final payment is due and payable before and no later than Monday 30 September 2019. Please note any cancellation on or before 10 October 2019, will incur an administration fee of AUD$300 plus any  expenses already paid on behalf of the participant. Any cancellations made on or after 11 October, no refund of the retreat price is available. For more information please read the
 Price includes:
Administration fee

Staff expenses

Single or Twin share accommodation, depending on the package selected

Full vegetarian lunch


Morning and afternoon tea
Tuition Donation

for Priceless Teachings and Activations

(by heartfelt donation*)
Meals other than those stated

Transport to and from the venue and to the Abode of Peace on Sunday 27 October

*

Your donation may be paid online through your registration page at the time of booking, or any time prior to, during or at the end of the retreat.  You may also pay your donation by EFT online or EFTPOS in person. 
No meat, alcohol or recreational drugs are allowed during this retreat.  If you are a smoker we suggest you consider not smoking during the retreat, in which case you may need to bring nicotine patches or something to help you manage the days of going without. No smoking will be permitted during retreat sessions, group sessions, in the accommodation or during any retreat activity. 

If you have any special dietary requirements please ensure you answer the question on dietary needs and give details so we can ensure you are looked after.
Testimonials
"I attended a week-long retreat with Shakti Durga. It was a remarkable time; a rich feast for the soul, and a safe and supportive space for personal and collective transformation ...deepened through connection, music, chanting, teachings, healing.  Shakti Durga has a unique gift for creating a safe and joyful space that allows a softening and relaxation of your being, so that shifts can occur. It is really quite remarkable!" 

Cindy, Canada
"I just can't put into words the amazing-ness of this retreat. I just love being with Guru and Shanti Mission community."

AM, Northridge USA
"An incredible experience of transformation, insight, fun, love, laughter and tears. A retreat with Shakti Durga is the best gift I've ever given to myself. It's the ultimate experience of self love and the gift that 'keeps on giving'." Name Withheld, Australia