UNDERWRITER
Box
Box (NYSE:BOX) is the Cloud Content Management company that empowers enterprises to revolutionize how they work by securely connecting their people, information and applications. Founded in 2005, Box powers more than 90,000 businesses globally, including AstraZeneca, General Electric, P&G and The GAP. Box is headquartered in Redwood City, CA, with offices across the United States, Europe and Asia.

UNDERWRITER
NTT Global Networks
NTT Global Networks is a leading global managed network service provider, a business unit of NTT Group. NTT Global Networks enables digital transformation initiatives by leveraging a cloud based software defined network solution. Fully aligned with IT initiatives around Cloud First IT transformation, SaaS adoption and increased consumption of Internet infrastructure – NTT Global Networks delivers a comprehensive global network management solution as a cloud service. Enterprises achieve improved network reliability, security and optimization in addition to the advantages of business efficiency related to the shift to SaaS and Cloud infrastructures. The solution portfolio includes a comprehensive suite of fully-managed network and security services including software-defined WAN (SD-WAN), software-defined LAN (SD-LAN), and a secured internet gateway.

EXECUTIVE CONNECTION
BigCommerce
BigCommerce is the world's leading cloud ecommerce platform for established and rapidly-growing businesses. Combining enterprise functionality, an open architecture and app ecosystem, and market-leading performance, BigCommerce enables businesses to grow online sales with 80% less cost, time and complexity than on-premise software.

EXECUTIVE CONNECTION
Cradlepoint
Cradlepoint is the global leader in cloud-delivered wireless edge solutions for branch, mobile, and IoT networks. The Cradlepoint Elastic Edge™ vision — powered by NetCloud services — provides a blueprint for agile, pervasive, and software-driven wireless WANs that leverage 4G and 5G services to connect people, places, and things everywhere with resiliency, security, and control.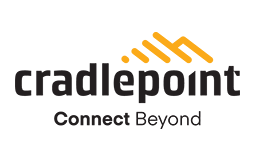 EXECUTIVE CONNECTION
Google Cloud
Google Cloud is widely recognized as a global leader in delivering a secure, open and intelligent enterprise cloud platform. We're focused on building solutions in five key categories-- Infrastructure Modernization, Data Management, Smart Business Analytics, AI and Machine Learning, and Collaboration -- and are concentrating our efforts in ~15 global markets.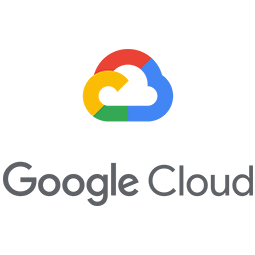 EXECUTIVE CONNECTION
Quip
Quip is a productivity platform that combines docs, spreadsheets, slides, and communication all in one to help teams get work done faster and smarter. Enabling a frictionless workflow for creating and iterating on living documents, Quip was built for the way people work today -- across a variety of devices and locations. Quip's simple interface combines documents and messages into a single chat-like "thread" of updates, making collaboration immediate and easy. Quip lets you work with people, not files. Some of Quip's customers include Facebook, Amazon, Electronic Arts, Axon, and Ultimate Software among others.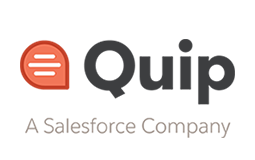 EXECUTIVE CONNECTION
SAP
As market leader in enterprise application software, SAP helps companies of all sizes and industries run better. SAP empowers people and organizations to work together more efficiently and use business insight more effectively. SAP applications and services enable our customers to operate profitably, adapt continuously, and grow sustainably. Visit www.sap.com.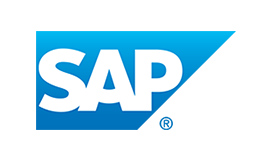 EXECUTIVE CONNECTION
Singtel
Singtel is Asia Pacific's leading communications technology group, Singtel offers businesses a complementary array of workforce mobility solutions, data hosting, collocation, cloud, network infrastructure, analytics, and cyber-security capabilities. Singtel offers the largest IPVPN network to connect businesses across Asia and to even the most remote cities. Our ICT managed services include a fully managed SD-WAN service to simplify and unify hybrid networks, to enable a hybrid network that is agile, optimal and programmable. For more information, visit www.singtel.com/globalservices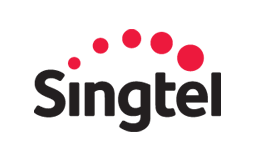 PARTNER
OpsRamp
OpsRamp is the service-centric AIOps software-as-a-service (SaaS) platform for the hybrid enterprise. It enables total visibility across hybrid infrastructures, offers complete multi-cloud infrastructure monitoring and management of business-critical services, and optimizes services through automation and integration with ITSM and DevOps tools.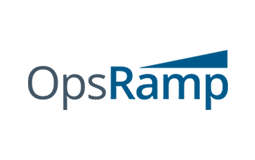 ANALYST PARTNER
IDC
IDC is the most trusted IT research advisory firm in the market. IDC's IT Executive Programs support businesses globally in the Digital Transformation (DX) of their organizations. Our IT advisory services not only advise on the technologies underpinning digital transformation (e.g. cloud, analytics, IoT, mobility, 3D printing), but also on effectively leading and executing Digital Transformation (DX) initiatives across both IT and the line of business. For over 50 years, IDC has provided strategic insights to enable clients achieve their key business objectives. IDC is a subsidiary of IDG, the world's leading technology media, research, and events company.