UNDERWRITER
DataEndure
DataEndure specializes in architecting and delivering data management and protection strategies designed to simplify enterprise environments and accomplish specific customer goals of availability, security and cost. Partnering with DataEndure enables our clients to better manage their IT risks, respond well when assets are threatened, and protect and access critical information wherever it resides.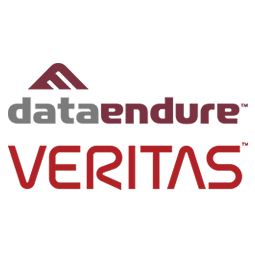 UNDERWRITER
Google Chrome Enterprise
Google Chrome Enterprise delivers a future-proof OS that makes it simple to work smart and keep your business safe. Chrome OS provides a secure entry point to the cloud, with comprehensive security protections from boot-up to shutdown. Continual enhancements provide the latest functionality without interrupting workflow. Low-touch maintenance, a seamless user experience, and enhanced productivity mean lower costs, less risk, and better results. Chrome is an enterprise-level browser with built-in security and user policies, it keeps your employees efficiency across any device or location.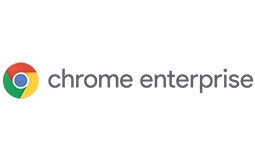 EXECUTIVE CONNECTION
128 Technology
128 Technology makes your network do what your business needs, by changing the way networks work. We make routers Session Smart™, enabling enterprise customers and service providers to create a service-centric fabric that's more simple, agile, and secure, delivering better performance at a lower cost.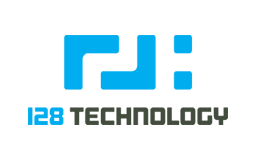 EXECUTIVE CONNECTION
Astound
Astound is an enterprise software company that develops an AI platform for employee service. The Astound AI platform uses machine learning and natural language processing to automate IT and HR service and support. Astound is the only company to automate the entire lifecycle of service requests, reducing resolution time and improving work life.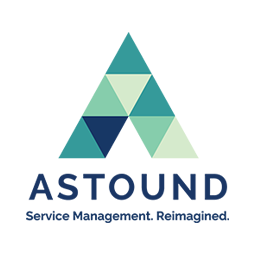 EXECUTIVE CONNECTION
Nutanix
Xi Beam is a multi-cloud governance service from Nutanix that provides organizations with deep visibility and rich analytics detailing cloud consumption patterns, along with one-click fixes for cost optimization and security compliance across their cloud environments. Beam proactively identifies idle and underutilized resources, and delivers specific recommendations to right-size infrastructure services to ensure optimal cloud consumption. Beam's machine intelligence driven reserved instance purchase recommendations help to drive deep cost savings. Beam also automates cloud security compliance using 250+ audit checks that identify security vulnerabilities in real-time, and uses policy based automation to resolve potential threats before they become concerns. Beam helps you certify and maintain compliance with regulatory policies such as HIPAA, ISO, PCI-DSS, CIS, NiST and SOC-2. With Beam you gain complete visibility, optimization and control over your cloud consumption to ensure cost governance and security compliance.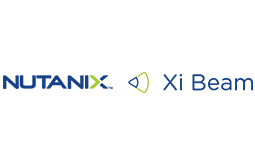 EXECUTIVE CONNECTION
Quip
Quip is a productivity platform that combines docs, spreadsheets, slides, and communication all in one to help teams get work done faster and smarter. Enabling a frictionless workflow for creating and iterating on living documents, Quip was built for the way people work today -- across a variety of devices and locations. Quip's simple interface combines documents and messages into a single chat-like "thread" of updates, making collaboration immediate and easy. Quip lets you work with people, not files. Some of Quip's customers include Facebook, Amazon, Electronic Arts, Axon, and Ultimate Software among others.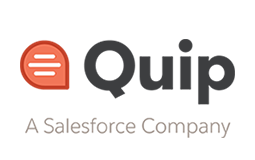 PARTNER
Darktrace
Darktrace is the world's leading cyber AI company and the creator of Autonomous Response technology. Its self-learning AI is modeled on the human immune system and used by over 3,000 organizations to protect against threats to the cloud, email, IoT, networks and industrial systems.

The company has over 900 employees and headquarters in San Francisco and Cambridge, UK. Every 3 seconds, Darktrace AI fights back against a cyber-threat, preventing it from causing damage.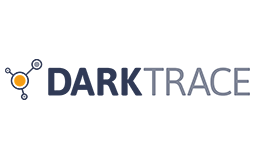 PARTNER
Zerto
Zerto is committed to keeping enterprise and cloud IT running 24/7 by providing innovative, simple, reliable and scalable business continuity software solutions. Through the Zerto Cloud Continuity Platform, organizations can seamlessly move and protect virtualized workloads between public, private and hybrid clouds. Zerto Virtual Replication has become the standard for protection, recovery and migration of applications.

ANALYST PARTNER
IDC
IDC is the most trusted IT research advisory firm in the market. IDC's IT Executive Programs support businesses globally in the Digital Transformation (DX) of their organizations. Our IT advisory services not only advise on the technologies underpinning digital transformation (e.g. cloud, analytics, IoT, mobility, 3D printing), but also on effectively leading and executing Digital Transformation (DX) initiatives across both IT and the line of business. For over 50 years, IDC has provided strategic insights to enable clients achieve their key business objectives. IDC is a subsidiary of IDG, the world's leading technology media, research, and events company.