UNDERWRITER
NTT Global Networks
NTT Global Networks is a leading global managed network service provider, a business unit of NTT Group. NTT Global Networks enables digital transformation initiatives by leveraging a cloud based software defined network solution. Fully aligned with IT initiatives around Cloud First IT transformation, SaaS adoption and increased consumption of Internet infrastructure – NTT Global Networks delivers a comprehensive global network management solution as a cloud service. Enterprises achieve improved network reliability, security and optimization in addition to the advantages of business efficiency related to the shift to SaaS and Cloud infrastructures. The solution portfolio includes a comprehensive suite of fully-managed network and security services including software-defined WAN (SD-WAN), software-defined LAN (SD-LAN), and a secured internet gateway.

EXECUTIVE CONNECTION
Darktrace
Darktrace is the world's leading cyber AI company and the creator of Autonomous Response technology. Its self-learning AI is modeled on the human immune system and used by over 3,000 organizations to protect against threats to the cloud, email, IoT, networks and industrial systems.

The company has over 900 employees and headquarters in San Francisco and Cambridge, UK. Every 3 seconds, Darktrace AI fights back against a cyber-threat, preventing it from causing damage.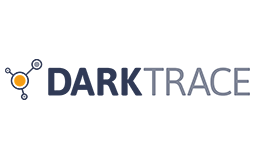 EXECUTIVE CONNECTION
Duo Security
Duo Security, now part of Cisco, is the leading provider of Trusted Access security and multi-factor authentication. Duo is a trusted partner to more than 14,000 customers globally, including Dresser-Rand, Etsy, Facebook, Paramount Pictures, Random House, Zillow and more. Visit duo.com to find out more.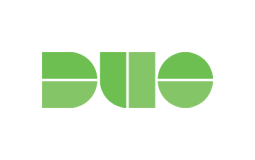 EXECUTIVE CONNECTION
IBM
IBM helps clients harness the power of their data through technologies like AI, analytics and blockchain; on a hybrid cloud that connects data across traditional and new environments; with services that put a client's data and insight to use in and for their business.

EXECUTIVE CONNECTION
Nutanix
Beam provides deep visibility and unparalleled insights into your multi-cloud environment. Cloud operators can proactively identify underutilized resources, gain specific recommendations to right-size infrastructure services and easily ensure optimal cloud consumption. Beam also automates security compliance using 250+ audit checks that identify security vulnerabilities in real-time, resolving potential threats before they become concerns.
PARTNER
Forty8Fifty Labs
Forty8Fifty Labs and Atlassian have collaborated in new ways that allow businesses to come together and work more efficiently, more creatively and more productively than ever before. Our experts are masters at helping you get the most out of Atlassian software. Whether we are connecting Jira Service Desk to Splunk for enriched real-time ticketing or performing a custom integration to make BitBucket work even better in your development environment, we love helping our customers collaborate better with Atlassian. As an authorized Atlassian Partner, Forty8Fifty Labs offers a complete line of Atlassian products. For more information, check out www.forty8fiftylabs.com.
PARTNER
Kemp
Kemp powers always-on application experience (AX) for enterprises and service providers. Leveraging an agile per-app ADC/load balancing consumption model, predictive analytics, and automated issue resolution, Kemp is radically simplifying how customers optimize, analyze and secure their applications across private and multi-cloud environments. Take control of your application experience at kemp.ax.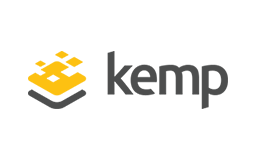 PARTNER
Silver Peak
Silver Peak, the global SD-WAN leader, delivers the transformational promise of the cloud with a business-first networking model. The Unity EdgeConnect™ self-driving wide area network platform liberates enterprises from conventional WAN approaches to transform the network from a constraint to a business accelerant. Thousands of globally distributed enterprises have deployed Silver Peak WAN solutions across 80 countries. Learn more at silver-peak.com.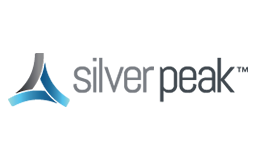 PARTNER
Spinnaker Support
Spinnaker Support is a leading global provider of Oracle and SAP third-party support, serving nearly 1,100 customers in 104 countries. We replace expensive, low-touch software vendor support with comprehensive, responsive service at dramatic cost savings (average 62%). Customers use the time, savings, and flexibility we enable to innovate and migrate.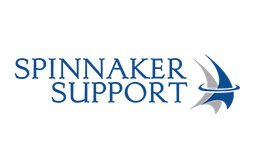 PARTNER
Veeam
Veeam is the leader in backup solutions that deliver Cloud Data Management. Veeam Availability Platform is the most complete backup solution for helping customers on the journey to achieving success in the 5 Stages of Cloud Data Management. We have 340,000+ customers worldwide, including 82% of the Fortune 500 and 66% of the Global 2,000. Our customer-satisfaction scores, at 3.5x the industry average, are the highest in the industry. Our global ecosystem includes 60,000+ channel partners; Cisco, HPE, NetApp and Lenovo as exclusive resellers; and 22,000+ cloud and service providers. Headquartered in Baar, Switzerland, Veeam has offices in more than 30 countries. To learn more, visit https://www.veeam.com or follow Veeam on Twitter @veeam.

ANALYST PARTNER
IDC
IDC is the most trusted IT research advisory firm in the market. IDC's IT Executive Programs support businesses globally in the Digital Transformation (DX) of their organizations. Our IT advisory services not only advise on the technologies underpinning digital transformation (e.g. cloud, analytics, IoT, mobility, 3D printing), but also on effectively leading and executing Digital Transformation (DX) initiatives across both IT and the line of business. For over 50 years, IDC has provided strategic insights to enable clients achieve their key business objectives. IDC is a subsidiary of IDG, the world's leading technology media, research, and events company.