UNDERWRITER
Domo
Domo is the operating system for business, digitally connecting your people, data, and systems to empower better decision making, collaboration, and efficiency. Domo works with many of the world's leading brands across multiple industries, including retail, media and entertainment, manufacturing, finance, and more. For more information (Nasdaq: DOMO), visit www.domo.com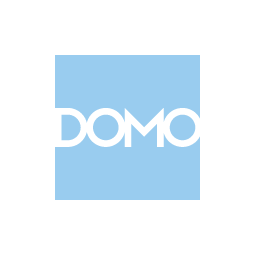 UNDERWRITER
NTT Global Networks
NTT Global Networks is a leading global managed network service provider, a business unit of NTT Group. NTT Global Networks enables digital transformation initiatives by leveraging a cloud based software defined network solution. Fully aligned with IT initiatives around Cloud First IT transformation, SaaS adoption and increased consumption of Internet infrastructure – NTT Global Networks delivers a comprehensive global network management solution as a cloud service. Enterprises achieve improved network reliability, security and optimization in addition to the advantages of business efficiency related to the shift to SaaS and Cloud infrastructures. The solution portfolio includes a comprehensive suite of fully-managed network and security services including software-defined WAN (SD-WAN), software-defined LAN (SD-LAN), and a secured internet gateway.

EXECUTIVE CONNECTION
Kofax
Kofax software enables organizations to Work Like Tomorrow™—today. Kofax's Intelligent Automation software platform helps organizations transform information-intensive business processes, reduce manual work and errors, minimize costs, and improve customer engagement. We combine RPA, cognitive capture, process orchestration, mobility and engagement, and analytics to ease implementations and deliver dramatic results that mitigate compliance risk and increase competitiveness, growth and profitability.

EXECUTIVE CONNECTION
Micro Strategies
Micro Strategies brings together the right mix of solutions & resources to address your unique challenges & help you use your data to drive results. From application development & DevOps to security & core infrastructure, our experts are able to design, develop, implement & operate solutions that drive business value. .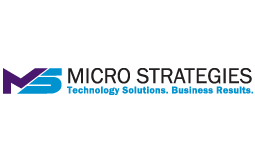 EXECUTIVE CONNECTION
Rimini Street
Rimini Street, Inc. is a global provider of enterprise software products and services, and the leading third-party support provider for Oracle and SAP software products. The Company has redefined enterprise software support services with an innovative program that enables licensees of IBM, Microsoft, Oracle, Salesforce, SAP and other enterprise software vendors to save up to 90 percent on total maintenance costs. Over 1,620 organizations currently rely on Rimini Street as their trusted, third-party support provider.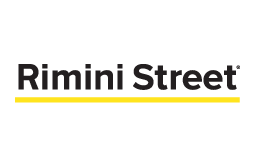 EXECUTIVE CONNECTION
Zscaler
Zscaler 100% cloud-delivered services secure the traffic of thousands of organizations in 185 countries, including more than 200 of the Global 2000. Zscaler delivers the inbound and outbound gateway security stacks as a service—securely connecting users to apps and services, no matter where users connect or where the applications are hosted. The multi-tenant Zscaler platform is elastically scalable, delivers a fast, seamless user experience, and provides a single console for unmatched global visibility, reporting, and policy control.
The two flagship services of the platform include:
Zscaler Internet Access, which provides inline inspection of every byte of traffic to make sure nothing bad comes in and nothing good leaves 
Zscaler Private Access, which provides secure access to internal apps hosted in the data center or public clouds without allowing users onto the network or exposing apps to the internet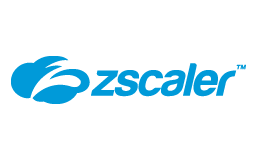 PARTNER
Delphix
Delphix's mission is to empower businesses to accelerate innovation through data. In a world where every company is becoming a data company, the Delphix Dynamic Data Platform gives teams self-service access to secure, personal data environments to fuel application development, analytics, and AI while also minimizing data risk. For more information visit www.delphix.com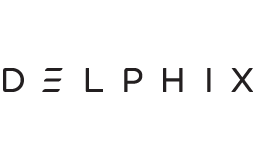 PARTNER
Kemp
Kemp powers always-on application experience (AX) for enterprises and service providers. Leveraging an agile per-app ADC/load balancing consumption model, predictive analytics, and automated issue resolution, Kemp is radically simplifying how customers optimize, analyze and secure their applications across private and multi-cloud environments. Take control of your application experience at kemp.ax.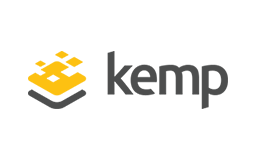 PARTNER
Linux Academy
Empower your team or entire enterprise to Learn by Doing and stay ahead of the cloud technology curve. Linux Academy is the #1 multicloud Learn-by-Doing training platform. Over 50,000 people each month give us a 95% satisfaction rating. There's simply no better way to train teams on revolutionary cloud technologies.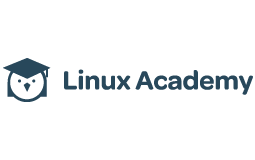 PARTNER
Omnivex
Omnivex solutions enable you to enhance and extend your two most valuable assets - people and data. Easily collect, process, and deliver targeted real-time information across your organization on any screen. Connect people with real-time visual information where and when they need it, empowering them to make better and more informed decisions.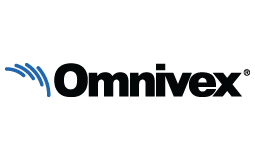 PARTNER
Silver Peak
Silver Peak, an SD-WAN Edge Leader, delivers the transformational promise of the cloud with a business-first networking model. The Unity EdgeConnect™ self-driving wide area network platform liberates enterprises from conventional WAN approaches to transform the network to a business accelerant.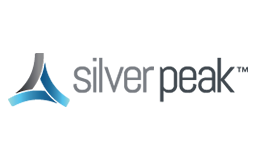 PARTNER
Valiantys
Valiantys is a top Atlassian Platinum Solution Partner with proven expertise in DevOps, Agile and ITSM. We've rendered client-tailored services to over 4,500 companies, providing expert guidance on the deployment, adoption and support of Agile tools.
PARTNER
Zerto
Zerto is committed to keeping enterprise and cloud IT running 24/7 by providing innovative, simple, reliable and scalable business continuity software solutions. Through the Zerto Cloud Continuity Platform, organizations can seamlessly move and protect virtualized workloads between public, private and hybrid clouds. Zerto Virtual Replication has become the standard for protection, recovery and migration of applications.

ANALYST PARTNER
IDC
IDC is the most trusted IT research advisory firm in the market. IDC's IT Executive Programs support businesses globally in the Digital Transformation (DX) of their organizations. Our IT advisory services not only advise on the technologies underpinning digital transformation (e.g. cloud, analytics, IoT, mobility, 3D printing), but also on effectively leading and executing Digital Transformation (DX) initiatives across both IT and the line of business. For over 50 years, IDC has provided strategic insights to enable clients achieve their key business objectives. IDC is a subsidiary of IDG, the world's leading technology media, research, and events company.