EXECUTIVE CONNECTION
Rimini Street
Rimini Street, Inc. is a global provider of enterprise software products and services, the leading third-party support provider for Oracle and SAP software products and a Salesforce partner. Over 1,800 global Fortune 500, midmarket, public sector and other organizations from a broad range of industries currently rely on Rimini Street as their trusted, third-party support provider.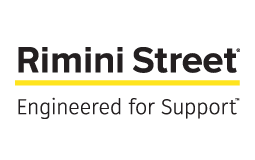 EXECUTIVE CONNECTION
Singtel
Singtel is Asia Pacific's leading communications technology group, Singtel offers businesses a complementary array of workforce mobility solutions, data hosting, collocation, cloud, network infrastructure, analytics, and cyber-security capabilities. Singtel offers the largest IPVPN network to connect businesses across Asia and to even the most remote cities. Our ICT managed services include a fully managed SD-WAN service to simplify and unify hybrid networks, to enable a hybrid network that is agile, optimal and programmable. For more information, visit www.singtel.com/globalservices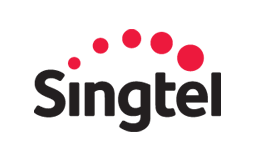 PARTNER
Clearpath Solutions Group
Clearpath Solutions Group helps clients store, protect, and manage their organization's most valuable asset – information – while increasing their efficiency and decreasing their costs. We are a datacenter and cloud computing integrator, but it is our approach that sets us apart. Rather than serving solely as a reseller, we partner with our clients to create and deliver integrated, results-driven solutions that make sense. Clearpath capitalizes on our knowledge of manufacturer and industry best practices while increasing IT efficiency and agility. All the while, we focus intently on efficient use of capital.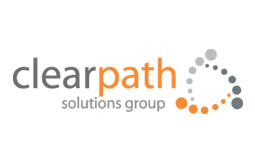 PARTNER
Code42
Code42 is the leader in data loss protection, visibility and recovery solutions. Native to the cloud, the Code42 Next-Gen Data Loss Protection solution rapidly detects insider threats, helps satisfy regulatory compliance requirements and speeds incident response — all without lengthy deployments, complex policy management or blocks on user productivity. Security, IT and compliance professionals can protect endpoint and cloud data from loss, leak, misuse and theft while maintaining an open and collaborative culture for employees. Founded in 2001, more than 50,000 organizations worldwide, including the most recognized brands in business and education, rely on Code42 to safeguard their ideas. The company is headquartered in Minneapolis, Minnesota, and backed by Accel Partners, JMI Equity, NEA and Split Rock Partners. For more information, visit code42.com, read Code42's blog or follow the company on Twitter.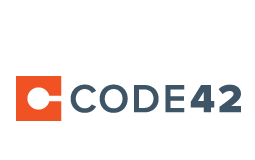 PARTNER
Eliassen Group
Eliassen Group provides strategic IT consulting to organizations in both the private and public sectors. Our Agile practice is a true differentiator for our business, with the proven ability to help clients accelerate their Agile adoption through scalable transformations. Our Managed Services allow us to both consult on projects at a high level and leverage our tech staffing foundation to help drive the best talent. Eliassen Group is a Top Secret cleared facility with 18 offices coast to coast (3 in the DC Metro) and consultants in nearly 40 states.

PARTNER
Silver Peak
Silver Peak helps enterprises and service providers flexibly and securely connect users to applications via the most cost-effective source of connectivity available. Silver Peak customers can quickly adopt an enterprise-grade WAN that leverages broadband Internet connectivity (also known as SD-WAN), while dramatically improving application performance and lowering costs.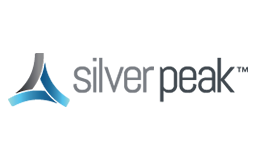 PARTNER
Zerto
Zerto helps customers accelerate IT transformation by eliminating the risk and complexity of modernization and cloud adoption. By replacing multiple legacy solutions with a single IT Resilience Platform, Zerto is changing the way disaster recovery, backup and cloud are managed. At enterprise scale, Zerto's software platform delivers continuous availability for an always-on customer experience while simplifying workload mobility to protect, recover and move applications freely across hybrid and multi-clouds. Zerto is trusted by over 6,000 customers globally and is powering resiliency offerings for Microsoft Azure, IBM Cloud, AWS, and more than 350 cloud services providers.

ANALYST PARTNER
IDC
IDC is the most trusted IT research advisory firm in the market. IDC's IT Executive Programs support businesses globally in the Digital Transformation (DX) of their organizations. Our IT advisory services not only advise on the technologies underpinning digital transformation (e.g. cloud, analytics, IoT, mobility, 3D printing), but also on effectively leading and executing Digital Transformation (DX) initiatives across both IT and the line of business. For over 50 years, IDC has provided strategic insights to enable clients achieve their key business objectives. IDC is a subsidiary of IDG, the world's leading technology media, research, and events company.