UNDERWRITER
HP
Print security is more than document security. Today's security threats require attention to data in transit and endpoint devices on the network. HP Print Security offers a comprehensive strategy that includes solutions to help secure data and documents, plus visibility and reporting to optimize your environment and meet compliance regulations. HP Enterprise printers are the world's most secure printers, and are the only printers to offer real-time detection, automated monitoring, and built-in software validation to help stop threats the moment they start. hp.com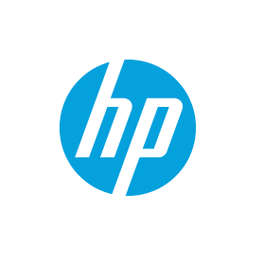 EXECUTIVE CONNECTION
HCL Software
HCL BigFix is a comprehensive endpoint management platform that enables IT infrastructure and security professionals to automate the discovery, management and remediation of endpoint devices fast – across device types, operating systems and environments (on-prem and cloud). With HCL BigFix, IT operations and security teams can use a single tool to re-image remote devices, distribute and patch software, discover and track software application usage, and monitor and enforce security compliance polices across multiple versions of Windows, Mac and *nix operating systems and applications. Using BigFix, IT organizations can become more sophisticated in operational activities and be more proactive in strategic decision-making – all while compressing endpoint management cycles, cutting operational costs, reducing the number of tools in use, and enforcing compliance – regardless of device location, connectivity or access duration. Visit www.hcltechsw.com for more information on HCL BigFix.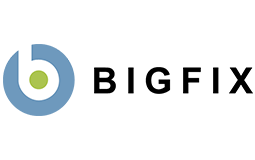 EXECUTIVE CONNECTION
Juniper
Juniper Networks simplifies the complexities of networking with products, solutions and services in the cloud era to transform the way we connect, work and live. We remove the traditional constraints of networking to enable our customers and partners to deliver automated, scalable and secure networks that connect the world.

EXECUTIVE CONNECTION
Kofax
Kofax software enables organizations to Work Like Tomorrow™—today. Kofax's Intelligent Automation software platform helps organizations transform information-intensive business processes, reduce manual work and errors, minimize costs, and improve customer engagement. We combine RPA, cognitive capture, process orchestration, mobility and engagement, and analytics to ease implementations and deliver dramatic results that mitigate compliance risk and increase competitiveness, growth and profitability.

EXECUTIVE CONNECTION
Nutanix
Nutanix makes datacenter infrastructure and clouds invisible, elevating IT to focus on business applications. Its Enterprise Cloud OS software converges private, public and distributed clouds, bringing one-click simplicity to infrastructure and application management. Nutanix Enterprise Cloud solutions power any application, and are delivered as hyperconverged infrastucture (HCI) appliances, software, and Xi Cloud Services. (www.nutanix.com | @Nutanix)
PARTNER
CenturyLink
CenturyLink (NYSE: CTL) is the second largest U.S. communications provider to global enterprise customers. With customers in more than 60 countries and an intense focus on the customer experience, CenturyLink strives to be the world's best networking company by solving customers' increased demand for reliable and secure connections. The company also serves as its customers' trusted partner, helping them manage increased network and IT complexity and providing managed network and cyber security solutions that help protect their business.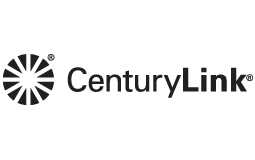 PARTNER
Extreme Networks
Digital transformation is top of mind in today's networking. IT practitioners seek a network provider to challenge the status quo and to collaborate on right-sized solutions on their terms. Extreme Networks builds software-driven solutions from the enterprise edge to the cloud that are agile, adaptive, and secure to enable digital transformation. Our 100% in-sourced services and support are #1 in the industry and even with 30,000 customers globally, including half of the Fortune 50, we remain nimble and responsive to ensure customer and partner success. We call this the Customer-Driven Networking™.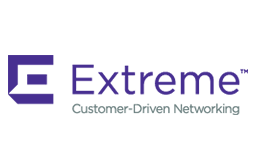 PARTNER
Progress Software
Ipswitch is making the networked world a safer place to share data. We are a company developing software tools for SMBs and enterprises that assure secure data sharing and high-performance network infrastructures. Our efficient, easy-to-use products, empower customers to respond faster to business demands through accelerated implementations and improved productivity. Headquartered in Burlington, MA, Ipswitch supports tens of thousands of companies around the world, with our MOVEit®, WhatsUp® Gold and WS_FTP® products.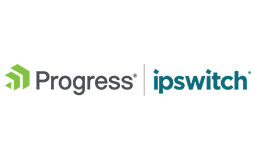 PARTNER
Zscaler
Zscaler 100% cloud-delivered services secure the traffic of thousands of organizations in 185 countries, including more than 200 of the Global 2000. Zscaler delivers the inbound and outbound gateway security stacks as a service—securely connecting users to apps and services, no matter where users connect or where the applications are hosted. The multi-tenant Zscaler platform is elastically scalable, delivers a fast, seamless user experience, and provides a single console for unmatched global visibility, reporting, and policy control.
The two flagship services of the platform include:
Zscaler Internet Access, which provides inline inspection of every byte of traffic to make sure nothing bad comes in and nothing good leaves 
Zscaler Private Access, which provides secure access to internal apps hosted in the data center or public clouds without allowing users onto the network or exposing apps to the internet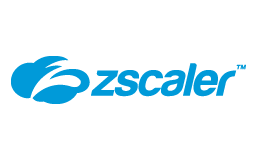 ANALYST PARTNER
IDC
IDC is the most trusted IT research advisory firm in the market. IDC's IT Executive Programs support businesses globally in the Digital Transformation (DX) of their organizations. Our IT advisory services not only advise on the technologies underpinning digital transformation (e.g. cloud, analytics, IoT, mobility, 3D printing), but also on effectively leading and executing Digital Transformation (DX) initiatives across both IT and the line of business. For over 50 years, IDC has provided strategic insights to enable clients achieve their key business objectives. IDC is a subsidiary of IDG, the world's leading technology media, research, and events company.