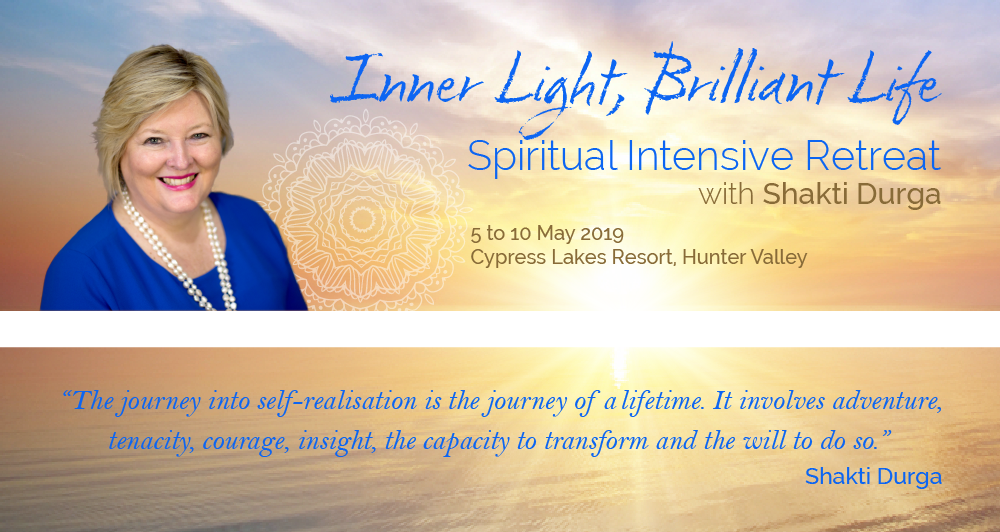 Inner Light - Brilliant Life
Inside every one of us is a luminous spiritual field of self-discovery. Mystics of all ages have connected with that, and now in our modern times we have the capacity to do so too. This inner light is filled with such peace, reassurance, joy and bliss. Every time we touch it our sense of calmness and empowerment seems to grow, and daily connection with this brings deeper fulfillment to our lives.
"Step into the fire of self-discovery. This fire will not burn you, it will burn only who you are not,
and set your heart free." Mooji (disciple of Papaji)
Seek and find the One: the part of self that is in common with all living beings. Then, bring that wellspring of wisdom and grace into all parts of your life!
In order to find that deeper wisdom and attunement, we have to disappear into the process...much like a caterpillar when it becomes a butterfly. Are you ready to give yourself the time and space to go deep and experience the light and wisdom of your truth, in a beautiful, relaxed, luscious setting with a Spiritual Master as your guide?
Join Shakti Durga for a 6 day retreat at Cypress Lakes Resort in the beautiful Hunter Valley of NSW, Australia.
Be gently challenged to deeply awaken to the spiritual fire within

Connect with the universal oneness and source of all inspiration, that this may fuel your life, guide your decision making and bring your inner light into all life challenges, that every part of your life flows at the highest vibration
Through teachings and discourse, be given tools to enable you to use that spiritual fire to blaze through any life difficulties into full self-realisation
Learn a mantra that connects you to your inner light
Meditate deeply with the supercharged assistance of a Spiritual Master to lift and guide you
Enjoy spiritual music that uplifts you, opens your heart and moves you to your very core
Discover a wellspring of energy that is highly attractive and magnetic to what it is you wish to pull into your life, to opportunities, fortuitous circumstances, inspiration, loving empowered relationships. This will bring out the best in yourself and others thus helping you to live a more loving, connected and harmonious life
Meet amazing people who are also on a journey into the light, while having their feet firmly on the ground, helping to create heaven on Earth
Open to stimulation of your intellect and emotional capacity (IQ and EQ)
Learn some tools to stay grounded, present and connected wherever you are, in whatever work, personal, creative or spiritual environment you find yourself in

Shakti Durga exudes the radiant golden light of a great Spiritual Master. A true spiritual light in this world, teacher and sacred musician, she brings her presence, wisdom and loving guidance to assist us to move beyond our limitations of personal conditioning and identity.

Interaction with a Spiritual Master activates hidden codes within our being, helping us to radiate that same kind of strength, spirit, humour, warmth and love. For the big journey, the journey of spirit and soul, it is a profound gift to have a coach, a 'tour guide', as you climb the spiritual mountain and find more blazing self, more potential, opportunity and magic than you could imagine.
"Each and every living being is an embodiment of the imperishable Self. The highest purpose of life is to awaken to this truth experientially as the very core of our existence. An awakened Master is the midwife to this rebirth as pure consciousness." Mooji (disciple of Pataji)
A word of caution: Do not come if you don't want your life to change! This will be a transformational retreat, you will leave different to how to you arrived.
Cypress Lakes Resort is located in Central Pokolbin in the Hunter Valley, north of Sydney, NSW Australia. The 300 acre resort is bordered by the rich vineyards of the many wine estates in the area as well as the beautiful Hunter Valley Gardens. 
Facilities include two restaurants, three swimming pools, tennis courts a beautiful golf course and bikes are available for hire. A wide variety of self-contained accommodation set against a stunning backdrop of rolling greens and spectacular Broken Back Mountain Range ensure a comfortable and relaxed stay. The address is 15 Thompsons Road, Pokolbin NSW Australia.

There are two types of accommodation being offered to retreat participants - single room in a 2-bedroom apartment and twin share room in a 2-bedroom apartment, both including vegetarian breakfast and lunch.  You may wish to prepare your own dinner or eat at either of the restaurants on site.
A further option of attending the retreat with no accommodation is also available, which may suit people who live in the area.  This option will include vegetarian breakfast and lunch.

And for anyone who feels pulled to come and is unable to attend for the entire week, there are options to attend the retreat with no accommodation for 1, 2 or 3 days (note: specific days apply - see registration details).  This option will include vegetarian breakfast and lunch.  If you would like this option but would like to stay on site, please contact retreats@shaktidurga.com and we will see if accommodation is available for a short stay.

Cost for this rich opportunity

Twin Share Room in a 2-bedroom apartment:         AUD$1,950.00 per person
Single Room in a 2-bedroom apartment:                 AUD$2,336.00 per person
Full Retreat No Accommodation:                            AUD$1,564.00 per person
         Day Rate (max 3 days**):                                        AUD$499.00 per day per person
                                                                       ** 1 day Mon, 2 days Mon/Tues, 3 days Mon/Tues/Wed                      
 **
Please note the apartments have two bedrooms each of which can be a single or a twin share.  The single option gives the participant a room to themselves in a two bedroom apartment where the other bedroom will be occupied by either another person who chose a single or two people who chose twin. Similarly with twin option, the participant will be sharing a room with another participant in one room and will have either one or two people in the other bedroom.
A deposit of AUD$800 will secure your place. Please note any cancellation will incur an administration fee of AUD$150 plus any unrecoverable costs and expenses already paid on behalf of the participant. For more information please read the booking conditions.

No meat, alcohol or recreational drugs are allowed during this retreat.  If you are a smoker , we suggest, that you consider not smoking during the retreat, in which case, you may need to bring nicotine patches or something to help you manage the days of going without. No smoking will be permitted during retreat sessions, group sessions, in the accommodation or during any retreat activity. 

If you have any special dietary requirements please ensure you answer the question on dietary needs and give details so we can ensure you are fully looked after.
Testimonials
"I attended a week-long retreat with Shakti Durga. It was a remarkable time; a rich feast for the soul, and a safe and supportive space for personal and collective transformation ...deepened through connection, music, chanting, teachings, healing.  Shakti Durga has a unique gift for creating a safe and joyful space that allows a softening and relaxation of your being, so that shifts can occur. It is really quite remarkable!" 

Cindy, Canada
"Be prepared for transformation if you come to a retreat [with Shakti Durga]. If you are prepared, if it is what you want for your life and your way of being in the world, you will receive insights, support and the full potential of a new world."

SF, Boulder USA
"An incredible experience of transformation, insight, fun, love, laughter and tears. A retreat with Shakti Durga is the best gift I've ever given to myself. It's the ultimate experience of self love and the gift that 'keeps on giving'." Name Withheld, Australia