UNDERWRITER
Flux7
Flux7 helps businesses realize and optimize the benefits of technology using DevOps processes and full-stack expertise. Flux7's team delivers specialist development skills, architecture, and operations knowledge, accelerating an IT team's progress toward achieving business agility using best practices in continuous delivery and integration.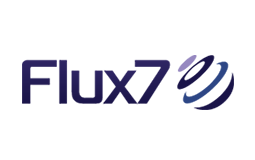 UNDERWRITER
Nutanix
Nutanix makes infrastructure invisible, elevating IT to focus on the applications and services that power their business. The Nutanix enterprise cloud platform delivers the agility, pay-as-you-grow economics and operational simplicity of the public cloud, without sacrificing the predictability, security and control of on-premises infrastructure. Nutanix solutions leverage web-scale engineering and consumer-grade design to natively converge compute, virtualization and storage into a resilient, software-defined solution that delivers any application at any scale.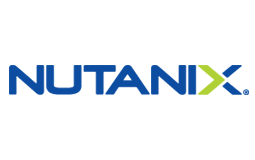 EXECUTIVE CONNECTION
Code42
Code42 is the leader in data loss protection, visibility and recovery solutions. Native to the cloud, the Code42 Next-Gen Data Loss Protection solution rapidly detects insider threats, helps satisfy regulatory compliance requirements and speeds incident response — all without lengthy deployments, complex policy management or blocks on user productivity. Security, IT and compliance professionals can protect endpoint and cloud data from loss, leak, misuse and theft while maintaining an open and collaborative culture for employees. Founded in 2001, more than 50,000 organizations worldwide, including the most recognized brands in business and education, rely on Code42 to safeguard their ideas. The company is headquartered in Minneapolis, Minnesota, and backed by Accel Partners, JMI Equity, NEA and Split Rock Partners. For more information, visit code42.com, read Code42's blog or follow the company on Twitter.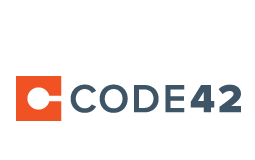 EXECUTIVE CONNECTION
Gluware
Gluware Inc., provides a software platform for enterprise network automation. Our innovative approach combines packaged "Apps" along with an intent-based orchestration engine enabling rapid automation of existing customers networks. The Gluware Control platform dramatically reduces manual and outsourced labor costs while enabling agility and minimizing the risk of human-induced errors and outages.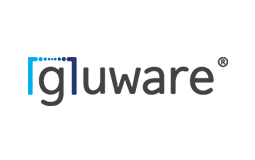 EXECUTIVE CONNECTION
Juniper
Juniper Networks simplifies the complexities of networking with products, solutions and services in the cloud era to transform the way we connect, work and live. We remove the traditional constraints of networking to enable our customers and partners to deliver automated, scalable and secure networks that connect the world.

EXECUTIVE CONNECTION
Kony
Kony helps organizations of all sizes reach digital success. Kony is a cloud-based digital application solutions company, a recognized industry leader among low-code, digital, and mobile application development platform providers, and an emerging leader in the digital banking market. Learn more at www.kony.com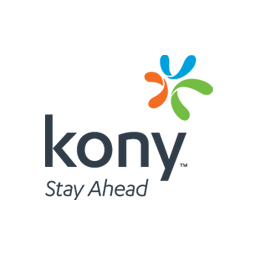 EXECUTIVE CONNECTION
Omnivex
Omnivex solutions enable you to enhance and extend your two most valuable assets - people and data. Easily collect, process, and deliver targeted real-time information across your organization on any screen. Connect people with real-time visual information where and when they need it, empowering them to make better and more informed decisions.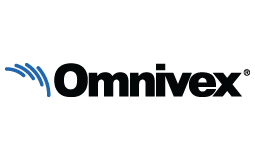 EXECUTIVE CONNECTION
Quick Base
Quick Base is a no-code application development platform that enables enterprise IT teams to blast through their backlog by empowering business users to build their own applications. Quick Base helps organizations accelerate digital transformation by providing all the speed and flexibility the business needs to solve problems fast, without sacrificing on the security and governance standards IT demands. For more information, visit quickbase.com/enterprise.

EXECUTIVE CONNECTION
Silver Peak
Silver Peak, an SD-WAN Edge Leader, delivers the transformational promise of the cloud with a business-first networking model. The Unity EdgeConnect™ self-driving wide area network platform liberates enterprises from conventional WAN approaches to transform the network to a business accelerant.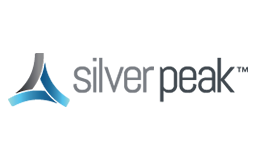 PARTNER
Linux Academy
Linux Academy is the leading multicloud training platform that redefines continuous learning for IT professionals. Interactive, hands-on tools help learners of every level apply and retain today's most sought after knowledge. New skills and certifications in Linux, AWS, Google Cloud, Azure, DevOps, and Containers power business and career opportunities across the globe. Thousands of organizations like Mailchimp, Rackspace, and Media Temple trust Linux Academy as with their ongoing IT education.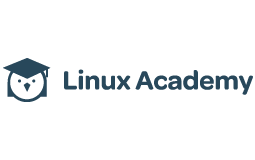 PARTNER
OpsRamp
OpsRamp is the service-centric AIOps software-as-a-service (SaaS) platform for the hybrid enterprise. It enables total visibility across hybrid infrastructures, offers complete multi-cloud infrastructure monitoring and management of business-critical services, and optimizes services through automation and integration with ITSM and DevOps tools.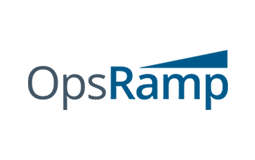 PARTNER
Veritas
Veritas Technologies empowers businesses of all sizes to discover the truth in information—their most important digital asset. Using the Veritas platform, customers can accelerate their digital transformation and solve pressing IT and business challenges including multi-cloud data management, data protection, storage optimization, compliance readiness and workload portability—with no cloud vendor lock-in. Eighty-six percent of Fortune 500 companies rely on Veritas today to reveal data insights that drive competitive advantage.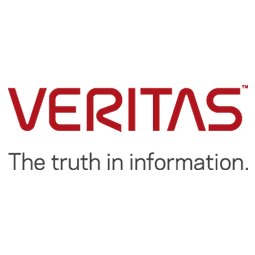 ANALYST PARTNER
IDC
IDC is the most trusted IT research advisory firm in the market. IDC's IT Executive Programs support businesses globally in the Digital Transformation (DX) of their organizations. Our IT advisory services not only advise on the technologies underpinning digital transformation (e.g. cloud, analytics, IoT, mobility, 3D printing), but also on effectively leading and executing Digital Transformation (DX) initiatives across both IT and the line of business. For over 50 years, IDC has provided strategic insights to enable clients achieve their key business objectives. IDC is a subsidiary of IDG, the world's leading technology media, research, and events company.