row-start col-md-7 #top-section top-section new-section
Security and Risk Strategies for the Digital Enterprise
As organizations adopt a "digital-first" approach, the risk landscape and shared responsibilities for CIOs and CSOs has never been more mission-critical. To meet their challenges, SecurIT's one-day event series creates the conversations and networking opportunities to address today's security and risk challenges. At SecurIT, IT and security executives will discuss holistic and strategic approaches to manage the varied challenges around security and risk. Since it's produced by market leading CIO and CSO media brands, SecurIT will bring together the right people to provide guidance for discussions across organizational silos, partners and corporate objectives.
We look forward to seeing you in Atlanta!
row-end col-sm-12 col-md-5 top-80
row-start col-xs-12 center colour-section row-end
Register
Experience a well-rounded day of learning and networking.
Register Now
row-start col-xs-12 center row-end
Confirmed Speakers
We have gathered together some of the most highly respected security-focused executives and industry analysts.
View all speakers
row-start col-md-7 colour-section
InterContinental Buckhead Atlanta
InterContinental® Buckhead Atlanta offers sophisticated business and leisure travelers a host of quality facilities. Southern hospitality is assured in our unique event spaces, including two opulent ballrooms and the breathtaking Windsor Garden. Reconnect with a range of holistic therapies and treatments from around the world at Jurique Spa. Let award-winning chef Art Smith astonish you at the hotel's exquisite Southern Art restaurant, followed by a nightcap of fine whiskey at Bourbon Bar.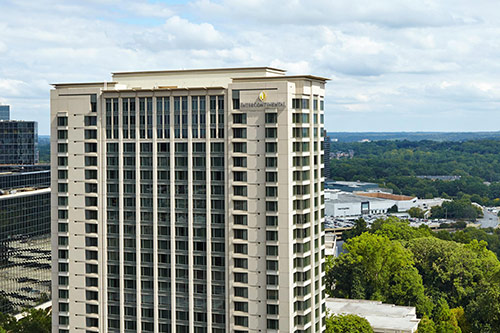 row-start col-md-7 sponsor-section
Sponsorship Opportunities
Sponsors have several opportunities to initiate and build deeper customer relationships with an audience of qualified IT buyers.
Contact your IDG sales representative or
Adam Dennison, SVP/Publisher, 508-935-4087
View our sponsors
row-start col-xs-12 center row-end