Friday, May 1, 2015, 1:30-8:30 PM
The Mark Twain House & Museum
351 Farmington Ave., Hartford, CT


Reserve your spot for "InsideOut 2015: The Conference for In-House Creatives," an afternoon of insight and inspiration featuring some of Connecticut's most dynamic and influential in-house creative leaders, including:
Alex Center, 

Lead Designer


The Coca-Cola Company

Danny Costa, 

Creative Director


Vestis Retail Group 

(Eastern Mountain Sports/Bob's Stores)

Stephani Finks,

 Design Director


Harvard Business Review Group, Press

Ralph Frisina,

 Creative Director/Partner


Winstanley Partners

Dian Holton,

 Deputy Art Director


AARP Media

Krista McDonald,

Art Director


Lovesac

Gregory Pizzi,

Senior Global Graphics Manager


Stanley Black & Decker

AND MORE!
Gain insight into how high-performing in-house creatives and teams thrive and still keep their edge. Customize your experience through a series of topical breakout sessions with individual speakers, then engage through an interactive panel discussion about in-house trends, challenges, and opportunities. And, enjoy networking opportunities throughout the day, including the closing cocktail reception.
AIGA Members: $89

Non-Members: $109

Students: $75

Company/Group (3 or more): $80 each*

Alex Center, Lead Designer
The Coca-Cola Company
Alex Center is a Brooklyn-based designer who currently works for the global beverage leader, The Coca-Cola Company. He grew up in the town of Oceanside NY, home to the world's second Nathan's Famous Hot Dogs. He once worked for the New York Knicks as a designer where he worked with both his childhood idol, John Starks and his nemesis Isiah Thomas. He has spent most of his professional hours being creative on behalf of the beverage brand vitaminwater. Over the years, he has designed packaging that has been in hands across the globe, created breakthrough marketing campaigns, launched innovative new products and once met rapper 50 Cent who told him "You must think you're pretty special." He got nervous and instantly started sweating. In 2011, Alex was named one of the 200 Best Packaging Designers by Luerzers Archive. In 2012, he started sharing his story with speaking engagements at The Dieline Forum, HOW Design Live and as a guest on Debbie Millman's famous Design Matters podcast. In 2014, Alex was named a Person To Watch by GDUSA Magazine joining the likes of legendary past recipients like Milton Glaser, Primo Angeli, George Lois and Saul Bass. Today, he leads the design vision and strategy for brands at Coca-Cola that include vitaminwater, smartwater & Powerade. In his personal time he enjoys rooting for New York sports teams that wear orange/blue, doing improv at the UCB Theatre and searching for the freshest prosciutto in New York City.


Danny Costa, Creative Director
Vestis Retail Group (Eastern Mountain Sports/Bob's Stores)
Danny Costa is an inventive, creative, market-savvy professional with a passion for new media and experience driving 360˚ marketing initiatives from concept to execution. With a strong track record of developing and implementing brand, product and business campaigns, he is a contagiously positive driving force that unifies and inspires a diverse team of creative professionals in multi-brand and omni-channel environments.

Danny's greatest passion is helping others to succeed and he believes when you surround yourself with bright, enthusiastic talent, there is no limit to the potential and the ability of the team to overcome all creative challenges. His creativity, leadership and relentless desire to push design to the next level makes Danny and his team a true force of nature within their organization. 


Stephani Finks, Design Director
Harvard Business Review Group, Press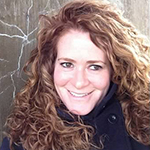 Stephani leads the creative direction of the tomes of the world's preeminent business minds. Jon Stewart recently poked fun at one of her book jacket designs on "The Daily Show" (a highlight of her career). Prior to this, she was the design director of The Pohly Company, a custom publisher. She designed magazines for clients including Sotheby's, Whole Foods, Continental Airlines and Fidelity. Some of these magazines no longer exist, but such is the fate of print (Stephani is not personally responsible for their demise). Stephani was an adjunct design professor at Boston University for several years. Her work has been recognized by Apex, Astrid, Galaxy, Mercury, Ozzie, Communication Arts, Print, STEP Inside Design. She has lived in the publishing meccas of New York, San Francisco and Boston and, in her free time, travels the world, often on foot, with hiking poles. She is an Instagram purist posting only photos taken with her iPhone.


Ralph Frisina, Creative Director/Partner
Winstanley Partners
Ralph Frisina joined Winstanley Partners as Art Director in 1988 and has since garnered more than 80 advertising awards in the areas of print, broadcast, packaging, and environmental design. He studied design and illustration at the Art Institute of Pittsburgh and the School of Visual Arts, Milton Glaser's Workshop, in New York, N.Y. Frisina holds two patents for unique three-dimensional product designs currently in use worldwide, and has seen his work featured on several national publications, including Print magazine.



Dian Holton, Deputy Art Director
AARP Media
Dian is a deputy art director at AARP Media and a part-time visual/brand associate for GAP Inc. Her background includes publishing (print/digital), integrated marketing, branding, retail installation and styling. Prior to AARP she was an art director at USA TODAY/USA WEEKEND. She currently serves on the AIGA Washington DC chapter board as the Mentoring and Design Continuum Fund director and on AIGA's Diversity and Inclusion Task Force. 


Krista McDonald, Art Director
LoveSac
Krista McDonald is an in-house Art Director for Lovesac. Based in Stamford, CT, Lovesac is a unique furniture store which sells modular couches and foam-filled Sacs (Not what you think! go look it up at lovesac.com). Before Lovesac she started her design career in Boston at Pearson Publishing creating the first print-to-digital science education book. Then on to NYC where she freelanced with various Design, PR, and Media companies. In the midst of her freelancing career she discovered her desire to work more in-depth with a company instead of the crazy (and stressful) fly-by design experience. With that, she found Lovesac and has been working on promoting and branding one of the fastest growing furniture stores in America. While her job is a big part of her life, she also loves spending time with her husband and her audacious three year old son, at home in Norwalk, CT.

Gregory Pizzi, Senior Global Graphics Manager
Stanley Black & Decker
Gregory Pizzi is the Senior Global Graphics Manager for Stanley Black & Decker; Hand Tools & Storage. Greg currently leads the US and Taiwan based graphic design teams with a focus on product packaging and commercialization, for the complete line of the Stanley Black & Decker brands including STANLEY and DEWALT. Prior in-house design experience includes a six year stint at Sennheiser, in which he was responsible for leading creative development for internal marketing and North American based marketing campaigns.

Greg's creative journey began in 1984 when his father brought home a 512k "Fat Mac" loaded with MacWord and MacPaint. Since then, Greg has worked as a furniture designer, motion graphics artist, and professional photographer.