Keynote Speaker Biographies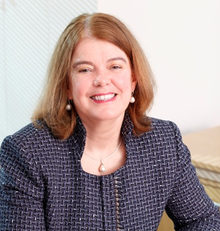 Dr Mary Foley, Secretary, NSW Health
Mary Foley was appointed Director General, NSW Health, in 2011. The position has since been retitled Secretary. NSW Health is Australia's largest public health care system with an annual budget of $19 billion and over 135,000 staff.

Mary's extensive career in health policy and service delivery encompasses senior executive experience across Australia's health sector. She has held leadership roles within state and federal government, the private sector and not-for-profit organisations. She has written extensively on health policy and served as an adviser to the National Health and Hospitals Reform Commission.

Prior to joining NSW Health, Mary was National Health Practice Leader for PricewaterhouseCoopers Australia (2008 - 2011), foundation Chief Executive of St Vincents & Mater Health Sydney (2001 - 2008), leading the merger of public and private hospitals and affiliated medical research institutes, and a corporate senior executive in the private health sector (1992-2000).

Mary was awarded the Centenary Medal by the Federal Government for service to Australian society in business leadership. She was also recognised as Business Woman of the Year (NSW) for her achievements in the private health care sector.

Mary served on the board of University of Western Sydney (1993 - 2009), was Deputy Chancellor of the University and is an Adjunct Professor with the University's School of Science and Health. Mary also served on the Board of the Australian Universities Quality Agency (AUQA), 2009 - 2011.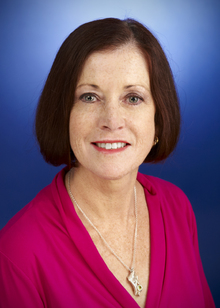 Annette Solman, Chief Executive, NSW Health and Education Training Institute.

Annette is a patient centred and people orientated Chief Executive of the NSW Health and Education Training Institute. Annette has significant experience in health management, change management, leadership capability development, strategic planning, research, policy development, clincial practice development, facilitation, coaching, education and workforce development in order to meet the needs of a contemporary healthcare system.

Annette is interested and active in person centred care practices and its application to the clinical practice setting; clinical re-design; and leadership development to provide a person centred approach to healthcare and a workplace culture of effectiveness to that of a high achieving clinically competent learning workforce.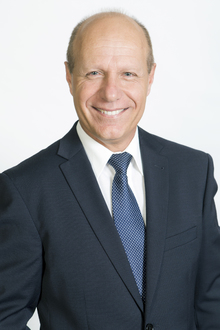 Michael DiRienzo, Chief Executive, Hunter New England Local Health District

Mr Michael DiRienzo is Chief Executive of Hunter New England Local Health District, and is responsible for all health services across more than 120 health facilities from major tertiary referral hospitals to rural community health centres.

Following an 18-year career in Finance, Supply and logistics in the manufacturing industry, Mr DiRienzo joined Health in 1999. He has since held various Executive Director and General Management positions throughout the Health Service. He was Executive Director Operations – Acute Networks from 2005 until his appointment to Chief Executive in 2011.

Mr DiRienzo is a board director of the Hunter Medical Research Institute and Hunter New England Central Coast Primary Health Network.

As Chief Executive of Hunter New England Health, Mr DiRienzo has led the implementation of a range of initiatives that support staff to put patients at the centre of everything they do, provide patient-centred care and build a positive workplace culture.

Excellence, Every Patient. Every Time is HNE Health's approach to doing the right thing for patients, their families, and by our staff. Excellence provides staff with proven tools and techniques to align goals, behaviours and processes to improve patient-centred care, and to build the capability of leaders and staff to ensure everyone is working in the best interests of patients and the organisation.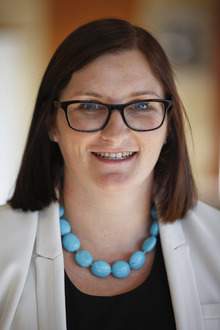 Hon. Sarah Mitchell MLC, Member of the Legislative Council, Parliamentary Secretary for Regional and Rural Health and Western NSW

At 32 Sarah is one of the youngest Members of the Legislative Council and the youngest woman in state parliament. She was the final candidate on The Nationals' ticket to be elected at the 2011 State Election - edging out Pauline Hanson in the process.

Prior to entering the Parliament, Sarah's interest in politics began as school captain of Gunnedah High when she met John Anderson, her local MP and the leader of The Nationals. Sarah then moved to Sydney to study Politics and International Relations at the University of New South Wales and worked in various roles assisting John Anderson and NSW Nationals leader, Andrew Stoner. In 2005 Sarah joined John Anderson's staff full time and worked for four years with his successor, Parkes MP Mark Coulton.

She also served as President of the Federal Young Nationals for two years and State Chairman of the NSW Young Nationals from 2008 to 2011, stepping down from both roles upon her election to Parliament.

During her first four years in Parliament, Sarah served on 8 Parliamentary Committees and held the position of Temporary Chair of Committees. At the 2015 election, Sarah was promoted to Parliamentary Secretary for Regional and Rural Health and Western NSW. During her five months in the role, Sarah has already toured the areas of Broken Hill, Dubbo, Narromine, Coonamble, Orange, Bathurst, Warren, Moree, Narrabri, Wagga Wagga, the Southern Highlands and Hillston in order to listen to the community and continue to advocate for the people of regional NSW.

Sarah is particularly passionate about advancing the legalisation of medicinal cannabis for the terminally ill and ensuring women and their families from right across this State have access to adequate maternity services, along with all the necessary prenatal and postnatal care, no matter where they live.

Sarah has spent most of her life residing in North West NSW, and now lives in her home town of Gunnedah with her husband Anthony and their two year old daughter Annabelle.

Sarah is a supporter of local community organisations including Gunnedah Paediatric and Maternity Support (PRAMS) and Gunnedah Family and Children's Services.



Congress Master of Ceremonies
Gabriel Shannon AM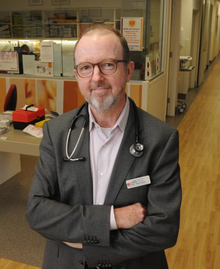 Professor Gabriel Shannon AM, Consultant Physician, Central Western NSW

Gabriel Shannon AM has been a Consultant Physician practising in Orange and Central Western NSW since 1980. During these years Gabriel has been the Deputy Head at the School of Rural Health, University of Sydney and Board Member of both Clinical Excellence Commission & Agency for Clinical Innovation.

Gabriel Shannon was awarded the RACP Medal for Clinical Service in Rural and Remote Areas in 2014 & was Collaborative Leader of the Year at the NSW Health Innovation Awards in 2013.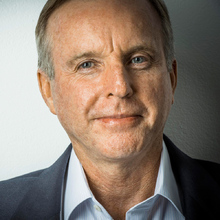 Major‐General John Cantwell AO DSC, Australian Army (now retired)

John Cantwell AO DSC, Major‐General (Retired) John Cantwell retired from the Australian Army in early 2012 after a unique career spanning almost 40 years. Starting as a private soldier he rose through the ranks to become a Major‐General. Along the way he held and excelled in a diverse range of command and senior management appointments, including Commanding Officer of the Royal Military College at Duntroon, Commander of the 1st Brigade comprising combat units totalling 3000 troops, Deputy Chief of the Army, and most recently he was the Commander of all Australian forces in Afghanistan and the wider Middle East area of operations.

When not in command appointments, Cantwell acquired a diverse skill set in other key areas of Defence including training, personnel management and capability development. He led multiple reviews across domains as varied as national munitions stocks, force readiness, amphibious operations and submarine warfare. He headed delegations representing the Australian Defence Force in a host of international fora in the United States, Europe, the Middle East and the Pacific rim. His experiences go well beyond the normal run of military appointments.

In 2008 he was appointed by the Chief of the Defence Force to head the Force Structure Review which was at the heart of the current Defence White Paper, and which defined the structure and capabilities of the Australian Defence Force for the next 20 years. In 2009 he was appointed interim Head (and later, Chief of Operations) of the Victoria Bushfire Reconstruction and Recovery Authority, a role in which he coordinated all Commonwealth, State and non‐government efforts to recover from the deadly Black Saturday fires. The Premier of Victoria characterised Cantwell as "a hands‐on tireless leader and organiser with a remarkable ability to gain the respect and cooperation of disparate groups."

The Prime Minister described Cantwell as a leader possessing "exceptional skills in coordination, guidance and organisation." Cantwell served in three distinct wars: combat duty in Operation Desert Storm in 1991; as the Director of Strategic Operations of the Multi National Forces in Iraq in 2006 (for which he was awarded the United States Legion of Merit); and as the Commander of Australian forces in the Middle East in 2010. For his service in the latter role he was awarded the Distinguished Service Cross for his "inspired leadership, deep commitment to his people and superior performance on operations." He has been made a Member of the Order of Australia (AM, 1990) and an Officer of the Order of Australia (AO, 2007), in addition to two Commendations for superior performance.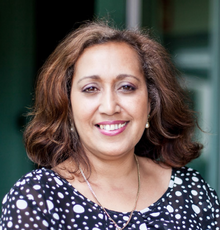 Professor Jacinta Elston, Associate Dean, Aboriginal and Torres Strait Islander Health

Professor Jacinta Elston is an Aboriginal woman from Townsville in North Queensland who has worked in Aboriginal and Torres Strait Islander Health in higher education for more than two decades. In her current role, she is Associate Dean, Australian Aboriginal and Torres Strait Islander Education and Strategy in the Division of Tropical Health and Medicine, and Co-Director of the Anton Breinl Centre for Health Systems Strengthening at James Cook University (JCU).

Professor Elston has previously served on several ministerial appointments to committees at both state and national levels, including the Advisory Council of Cancer Australia (and prior to that the National Breast and Ovarian Cancer Council), NHMRC Research Committee, at the NHMRC Research Agenda Working Group on Aboriginal and Torres Strait Islander Health, the National Aboriginal and Torres Strait Islander Health Council, and in the late 90s on the Queensland Government Aboriginal and Torres Strait Islander Advisory Board. Professor Elston holds a Master of Public Health and Tropical Medicine.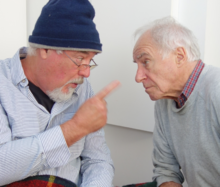 NEVER TOO OLD - Written by Alan Hopgood. Starring Kirsty Child, Matthew King and Alan Hopgood.
NEVER TOO OLD tells the story of two old men quietly 'rusting' away in a nursing home, until their sympathetic nurse surprises one of them with an interesting and diverting excursion to a 'certain establishment'. His sudden rejuvenation leads the other to insist on the same privilege.

Based on a true story, this humorous play explores a very 'human' subject not often considered by those working with elderly clients in aged care.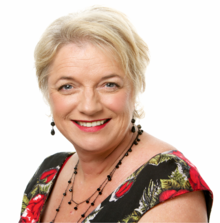 Fay Jackson, Deputy Commissioner, Mental Health Commission of NSW

As a Deputy Commissioner of the Mental Health Commission of NSW, Ms Jackson wants to maintain her focus on employment issues, as well as support for students to stay in school, TAFE or university while they have mental health issues. Ms Jackson is also General Manager of Inclusion at Richmond PRA. Fay Jackson has experienced symptoms of mental illness since age 10. Her teenage years were filled with fear, angst and disappointment. Despite doctors telling her she would never hold down meaningful work or be a contributing member of society, she fought back to become an accomplished artist, public speaker, trainer, service director and CEO of her own company.

Though initially floored by her diagnosis, 15 years ago, the mother and grandmother of two picked herself up after the death of an adored brother, ABC children's programmer Peter Jackson, to become a potent champion for people with mental illness.

By speaking as a consumer of mental health services at public events – one of the first people in Australia to do so regularly – she emphasised the potential of people with a lived experience of mental illness and the importance of their contributions. This led to Ms Jackson's first permanent job, as an advocate for people with mental illness within the Area Health Service covering her south coast home.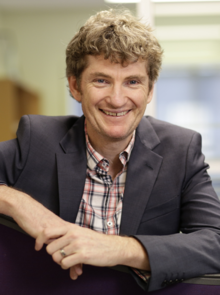 Professor Anthony Shakeshaft, Deputy Director, National Drug and Alcohol Research Centre (NDARC), UNSW Australia

Anthony Shakeshaft sits on a number of expert panels, including the NSW Agency for Clinical Innovation, the Queensland Alcohol Prevention Service and for SMART Recovery Australia. He is or has been a Visiting Research Fellow at leading Universities in the UK, Italy, The Netherlands, Canada and Australia. He was the youngest ever appointee to the Council of Australia's National Health and Medical Research Council (NHMRC) for the 2012-2015 triennium.

His principal research interest is the development and evaluation of interventions that are embedded into the routine activities of a wide-range of clinical services (eg. A&E, Aboriginal Medical Services) and community-based NGOs, and working with whole communities to achieve population-level outcomes. He has led the evaluation of eight interventions, is currently leading the evaluation of another six, and is a co-contributor to a further eight evaluations.

Almost all of these trials have a specific focus on, or include, services and communities in rural/regional Australia, including partnerships with Indigenous Australian communities. This focus reflects his strong belief that high-quality research can bring great value to services and communities, especially in rural/regional areas where per capita rates of harms can be higher than in cities and where there are typically fewer resources to prevent and treat those harms. He recently led the world's largest whole-of-community cluster Randomised Controlled Trail (RCT) involving 20 communities in regional NSW, for example, the Alcohol Action in Rural Communities (AARC) trial.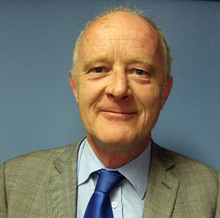 John Merrick, Director of Allied Health, Health Education and Training Institute

Hypothetical: Are we really closing the gap or tolerating the status quo?
A hypothetical on Aboriginal health in rural and remote settings

Three sobering facts illustrate the state of Aboriginal health in recent years:

• For Indigenous people born 2010-2012, life expectancy was estimated to be 69.1 years for males and 73.7 years for females, around 10-11 years less than the estimates for non-Indigenous males and females.
• In 2006-2010, for direct maternal deaths the rate ratio was almost 4 times higher for Indigenous women than for non-Indigenous women.
• In 2012-2013, less than one half of Indigenous people reported eating an adequate amount of fruit (42%) and only one-in-twenty ate enough vegetables (5%) on a daily basis.

Led by John Merrick, Director of Allied Health, Health Education and Training Institute, a panel of key health leaders will explore this potentially provocative and challenging hypothetical on the current state of Aboriginal health.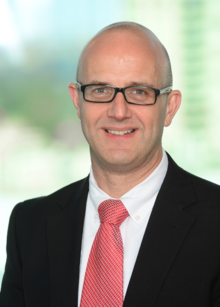 Dr John Lambert, Chief Clinical Information Officer, eHealth NSW

Dr John Lambert commenced as the current Chief Clinical Information Officer for eHealth NSW in August 18, 2014. Prior to his current role, Dr Lambert was working as the Medical Director of Intensive Care at Orange Health Service. Designing technology and related systems to help clinicians deliver better patient care is one of Dr Lambert's passions. 

Dr John Lambert's experience ranges from his work in hands-on Information and Communication Technology development, through to a long history of contribution to major health projects including hospital redevelopments and clinical Information Technology (IT), technology and communication systems, including the Critical Care Advisory Service in Western NSW Local Health District.

Kerri Ryan, Director, eHealth NSW's Rural eHealth Program

Kerri Ryan, Director of eHealth NSW's Rural eHealth Program, has spearheaded a new approach to the way electronic healthcare is delivered across rural NSW. Collaborating with the six rural Local Health Districts, Kerri and her team are delivering tools and resources to clinicians, staff and – most importantly – patients, to accelerate the roll-out of eHealth solutions to the far-flung regions of Australia's most populous state.

Passionate about Rural Health, Kerri works with chief executives, senior management, clinicians and ICT teams to support excellent healthcare delivery across rural and remote NSW. Her program of work is tracking on time and to budget and her achievements include completing the establishment of a Rural eHealth Program, operationalising governance structures, establishing program management systems and reporting, and kick-starting inflight programs (such as Community Health and Outpatient Care and Electronic Medical Record) for each of the six LHDs, covering a program of work from 2015-2018.

Kerri's career has spanned more than 30 years in the information technology industry, giving her broad-based experience in fields including Data Centre management, system management, operations, network/field support, helpdesk/customer service, business continuity, strategic IM&T planning/implementation and clinical and corporate application support and delivery.